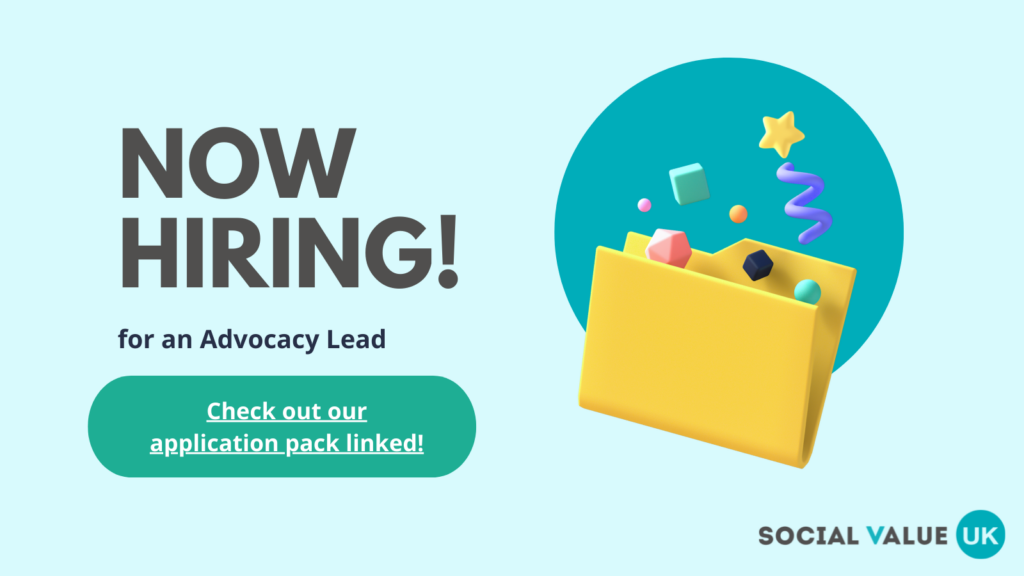 Posted 21st September 2022
Help us spread the word of Social Value as our new Advocacy Lead!
We are looking for a proactive team player with a strong commitment to the vision, mission and values of SVUK, including Diversity, Equality and Inclusion (DEI).
The successful candidate will work with both the CEOs and the rest of our team to:
Grow the market of new members
Represent current members' positioning to lay audiences
Act as a change making organisation from a social value perspective
Be sure to get your application in before October 27th, interviews will be taking place November 9th & 10th.
Posted 20th September 2022