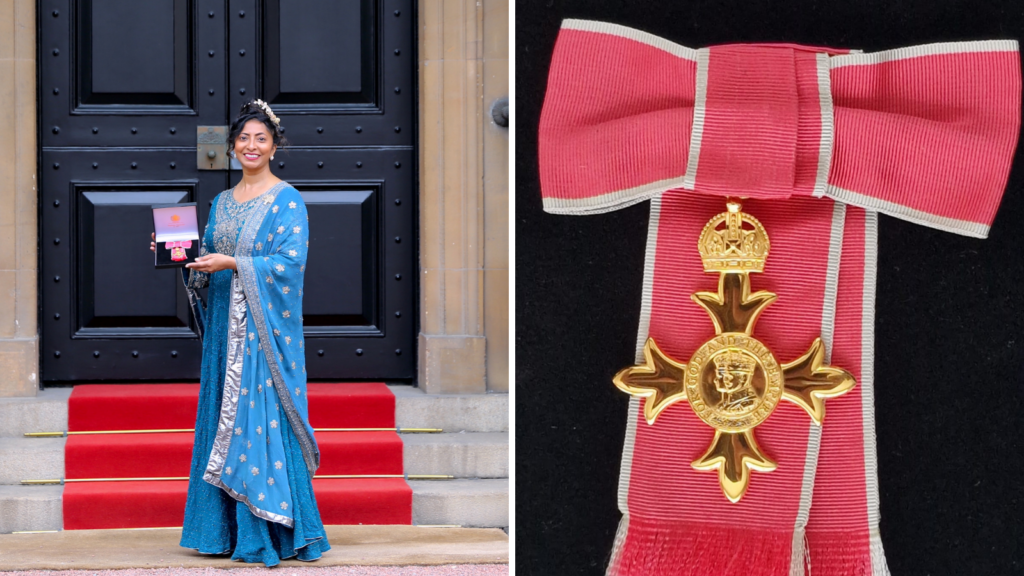 Posted 6th July 2022
Our enormous congratulations go out to our CEO, Isabelle Parasram OBE, who received her OBE insignia from HRH Prince William, The Duke of Cambridge, just last week.
We are truly honoured to have her as part of our team, and can't wait to see where she takes Social Value UK!
Here's what Isabelle had to say…
"It was such a privilege to receive my OBE insignia from HRH Prince William, Duke of Cambridge at an Investiture ceremony at Buckingham Palace recently. A huge 'Thankyou' to all those who worked so hard behind the scenes to create an incredibly welcoming atmosphere.
I was so honoured to be awarded the OBE for public and political service in the Queen's New Year Honours List 2022.
Though I am the recipient of this great honour, the award of the OBE represents the service and commitment of so many, especially those who worked (and still work) with me as part of my staff & volunteer teams. I applaud you for all that you have done and continue to do.
To all those who have been a part of my journey of public & political service, thank you."
Posted 7th July 2022