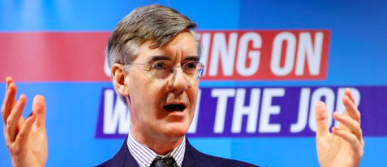 Posted 19th August 2022
In February there were alarming news headlines surrounding the future of social value, such as this one in The Telegraph 'Jacob Rees-Mogg to reduce government focus on ethical contracts'.
With worrying comments from the Minister for Government Efficiency released, suggesting that the weighting for social value within public sector contracts should be reduced, we met with our members. Through many discussions and pooling feedback we have developed a public position paper.
Moving away from socia lvalue and ethics in procurement is not in line with achieving the Net Zero or Levelling Up agendas, and will not be good for delivering best value for communities across the UK.

It is also not in line with the steps forward in the Government Green book in understanding and measuring wellbeing, the proposed changes put forwards in the Transforming Public Sector Procurement Green Paper published in late 2020, or in us achieving the SDGs collectively across the globe.
If interested, do have a read and let us know your thoughts!
If you agree and would like to be named as a signatory to our position paper, reach out to us via [email protected].
Posted 19th August 2022