Reports Database:
Kids Under Cover SROI Report Executive Summary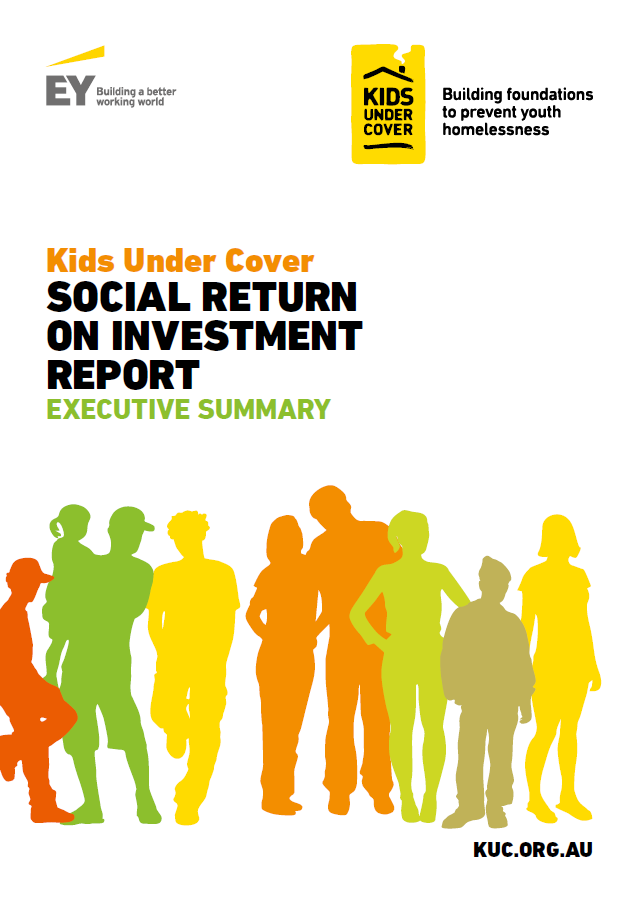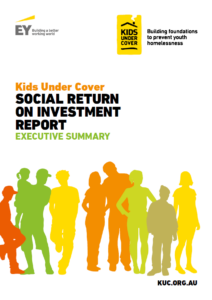 Kids Under Cover is a not for profit organisation dedicated to preventing youth homelessness through early intervention and prevention.
The Kids Under Cover model is delivered via the Studio and Scholarship Programs.
We work in partnership with approximately 60 Community Service Organisations (CSOs), along with government departments and young people. Our Studio Program aims to respond to the issues associated with inadequate, or a lack of access to, stable and affordable housing, especially during important developmental years.
In the belief that prevention is better than a cure (and knowing it is more cost effective) the Studio Program provides safe, stable and secure accommodation for vulnerable young people (12-25 years) who are homeless or at risk of becoming homeless.