Reports Database:
Incredible Years Parenting Programme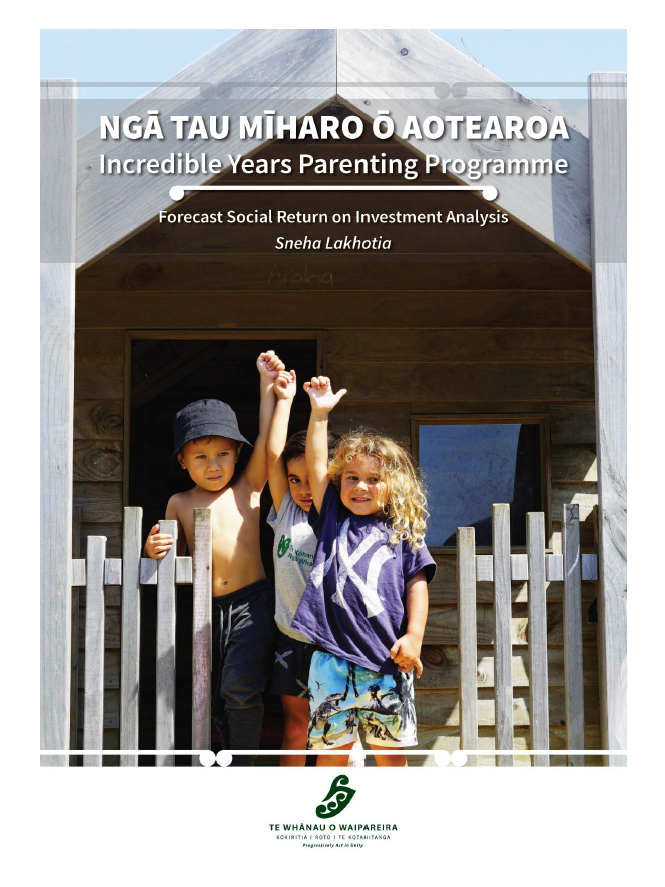 Conduct problems are one of the most commonly occurring mental health issues among children and adolescents. Conduct problems affect approximately 5 to 10 per cent of children in New Zealand which equates to more than 50,000 children. These rates are higher in Māori (15% to 20%) than non-Māori. Conduct problems are associated with a wide range of adverse outcomes in later life.
The Incredible Years Parenting (IYP) programme, is an effective evidence-based intervention to address conduct problems in children. It is an internationally recognised parent management training programme designed to improve parental capabilities to promote emotional and social competence in children and to prevent, reduce and treat conduct problems. To reduce child conduct problems in Māori, it is critical parenting interventions are effective for and acceptable to Māori. The IYP Programme for Māori whānau is called Ngā Tau Mīharo ō Aotearoa, which reflects the Māori tikanga and supports responsiveness to Māori Culture.
Te Whānau o Waipareira (Waipareira) is an Urban Māori Authority delivering a wide range of services to whānau in West Auckland. It is a whānau centric organisation which operationalises the core values and principles of Whānau Ora in all its services. Waipareira has been delivering Ngā Tau Mīharo ō Aotearoa programme to its whānau for over six years.
This report describes the social return on investment analysis of the Incredible Years Parenting (IYP) Programme delivered by Te Whānau o Waipareira in New Zealand. It aims to understand, measure and report the value created by the IYP programme. This report is a forecast SROI analysis, measuring the social value of the Incredible Years Parenting programme. It forecasts the value over three years from 2017 to 2019.