Reports Database:
Adult and Community Learning Fund: Forecast of SROI of Silver Lining at The Sage Gateshead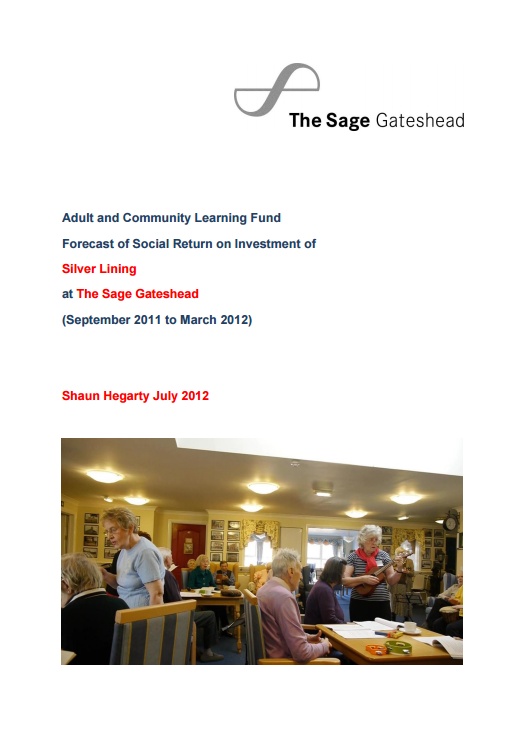 Silver Lining is an enjoyable, accessible and confidence building music project supporting the health and well being of volunteers over the age of 50, care home residents and their carers. Professional musicians from The Sage Gateshead and volunteers teach carers new skills enabling them to enjoy well known songs with care home residents who live with dementia.
The project involves volunteers over the age 50 and aims to create sustainable relationships between them, care homes and carers. Volunteers and carers learn new skills enabling them to deliver music sessions in care settings, specifically, age appropriate songs known to the residents, connecting them to memories.