Reports Database:
An analysis of the economic impact of Playwork in Wrexham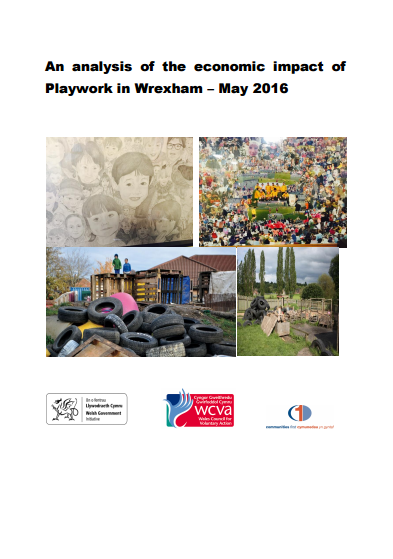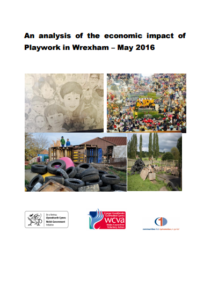 "This report provides an evaluation of the economic impact of playwork investment funded by the Communities First programme in Wrexham. It considers the range of benefits obtained by children, young people, their families and the wider community as a result of investment in the provision of staffed, open access play provision. The study has focused on the impact of playwork in three main locations – "The Venture" and "Gwenfro Valley" in the Caia Park area and "The Land" at Plas Madoc.
The focus for the evaluation has been on the contribution of playwork to three key issues – developing social capital, improving current and future employment prospects and tackling poverty outcomes. Assessing the value of this contribution in terms of an overall cost/benefit analysis required use of recognised methodologies for calculation of specific benefits, where these were available.
The duty on local authorities to consider play sufficiency and the goals of the Well Being of Future Generations (Wales) Act also provide the policy context within which the evaluation has been considered."