Reports Database:
Auckland Council Retrofit Your Home Financial Support Programme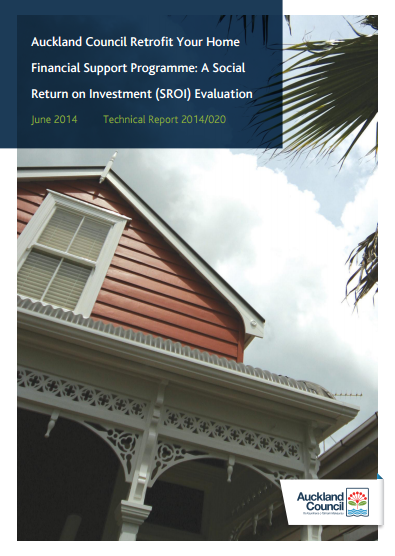 In March 2011 a regional pilot Retrofit Your Home programme was approved in principle by the council. The pilot expanded the initial RYH programme, which had been developed by the legacy Waitakere City Council, shortly before the creation of Auckland Council in November 2010. The council supported a regional programme in recognition that outcomes from the programme align closely with the goal of creating the "world's most liveable city" by addressing aspects of the Auckland Plan relating to home retrofitting, air quality and climate change mitigation.
Through both the Auckland Plan and the Housing Action Plan, the council recognises the importance of evaluating the effectiveness of its programmes against priority targets and outcomes. This report outlines the result of Social Return on Investment (SROI) evaluation of one year of RYH programme 2012-2013.