Reports Database:
Cambridgeshire's Funded Two-year-old Childcare Social Return on Investment Report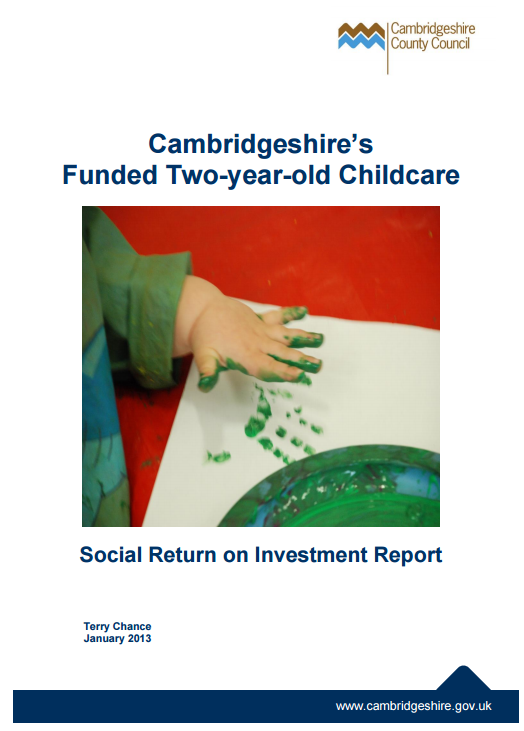 Funded two-year-old childcare in Cambridgeshire began in 2009 as part of a national pilot (Pilot) being rolled out by the Department for Children, Schools and Families . The intervention was targeted at disadvantaged families with the aim of improving outcomes for children and narrowing the gap in educational achievement between them and other children . Improved outcomes and support were also sought for families.
Selected children's centres worked with disadvantaged families with 2-year-olds in their reach area, and the Early Years and Childcare Service identified high quality provision in the children's centre reach areas to provide the childcare. The trajectory for funded places has gone from 120 in 2009 to 600 in 2012/13 and is due to rise to 1,200 in 2013/14. The SROI framework has been used to forecast the impact once 1,200 disadvantaged 2-year-olds are in childcare.