Reports Database:
Cathay Life Cathay Walker Health Incentive Project Social Return on Investment Report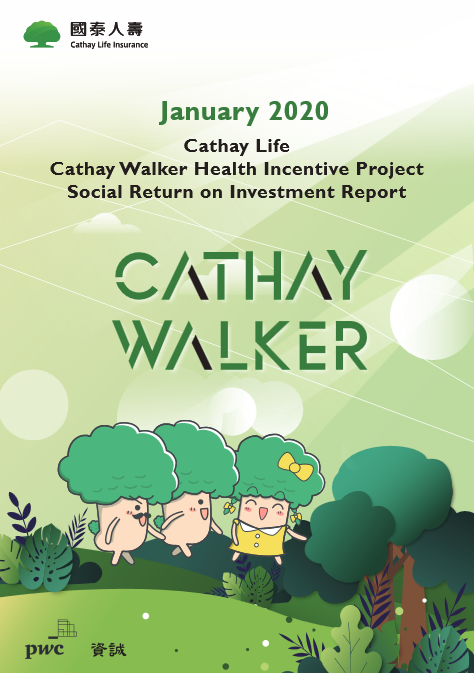 Facing the challenge of an aging society, healthy aging has become an issue of public concern. Yet, it is hard to get into the habit of regular exercise given the modern day's busy work schedules. Hence, Cathay Life launched the Cathay Walker Project ("the Project" or "Cathay Walker") in August 2018, which combines activities with the Cathay Walker Whole Life Insurance for Major Illness spillover policy, in hopes of getting citizens into the habit of exercise and thus extending life expectancy.
The SROI methodology was adopted to determine if the campaign's implementation strategy effectively achieves project goals, using professional analysis and stakeholder feedback process to determine if the campaign achieved the expected social impact. This is an evaluative SROI report for the period from 9th August, 2018 to 28th February, 2019. After stakeholders' engagement, three major outcomes arising from this project were determined to be improving users' physical health, relieving life stress, and raising policyholders' risk management awareness. This shows that the Project's strategy and execution correspond to the main goals of the Project.