Reports Database:
Cockpit Arts SROI Evaluation of the Business Growth Loan Scheme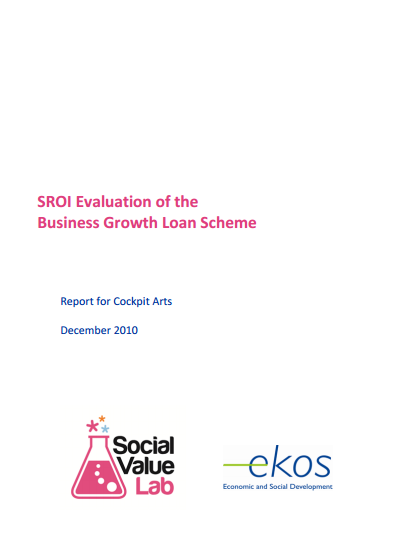 Cockpit Arts, established in 1986, is a social enterprise and the UK's only creative-business incubator for designer-makers (designers and artisans with a craft basis to their work). The work that is created at Cockpit includes: ceramics, glass, fashion, jewelry, textile, metal and silverworks, furniture, interior products, and specialist crafts.
Cockpit Arts has been delivering bespoke training for start-ups and growing businesses in the craft sector since 2001. This concept has been developed further and became a central aspect of Cockpit Arts' business strategy. By supporting its studio holders to grow their businesses, they would be able to pay Cockpit Arts more and quicker and thus contributing to the sustainability of Cockpit Arts.