Reports Database:
Fire Up Madhya Pradesh Impact Assessment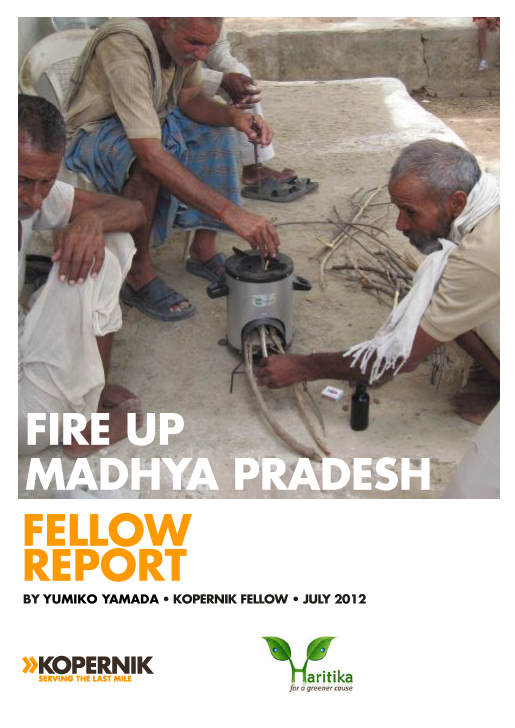 "Kopernik partnered with local NGO, Haritika to distribute Greenway Smart Stoves in Madhya Pradesh, India. The cook stoves were made available at a subsidized rate of Rs.500 (US$9). Those from lower income families were given the option of paying this amount in installments. More than 80% of customers live on a monthly income below Rs.6,000 (US$108).
The Greenway Smart Stove has had a positive impact on peoples lives:
65% said it now took less than 1 hour to collect firewood (whereas initially only 12% of respondents took less than one hour to collect wood for the chulha); and
74% of customers rated the stove as "useful" or "very useful".
The users particularly enjoyed the stove's:
ease of use (70%);
increased speed of preparing food (10%);
using less firewood and emitting noticeably less smoke than the chulha (20%).
One of the limitations of the stove that has been identified is its size when used in larger families of nine or more members. The customers pointed out that cooking pots for the family of this size tend to be too large to fit on top of the stove."