Reports Database:
Forecast SROI Report of Excited-ed CIC Activities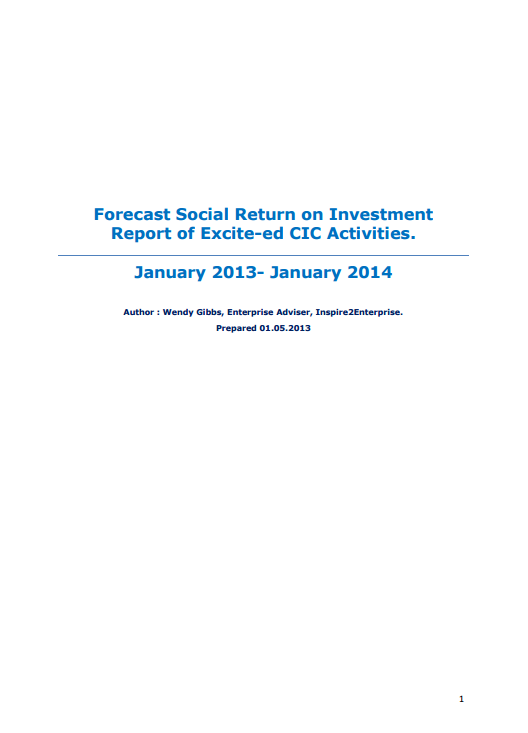 Working with both schools and educational centres across the UK Excite-ed provide training and support to adults who work with 7-16 year olds to provide activities in online game design, app development and programming. This enables them to deliver innovative clubs, known as "apps clubs" and curriculum programmes. Excite-ed also intend to form and develop links with commercial gaming organisations to bridge the gap between industry, schools and pupils.
By using popular technology such as app game design, Excite-ed aim to increase awareness and understanding of health, wellbeing, social and cultural issues amongst young people aged 7-16. Whilst promoting STEAM (Science, Technology, Engineering, Art and Maths) skills and bringing different social groups together.
An online portal www.planet-excite.com showcases children's online games as well as the apps developed by young people taking part in the Excite-ed activities. These app games are sold and 15% sales revenue is donated to the school.