Reports Database:
Foundations Furniture Social Value Report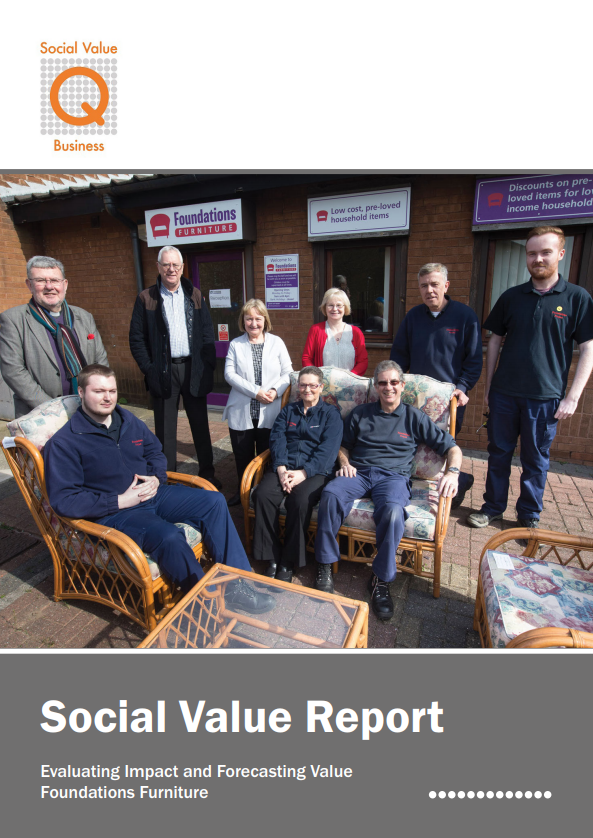 Foundations Furniture have undertaken an evaluation of their current service in order to understand and forecast their impact to the wider community. The total cost needed to deliver the current service is £114,865, which supports 677 low-income individuals to furnish their homes and 14 volunteers to develop employment skills and confidence, per annum. This income consists of commercial sales, grant funding and delivery costs.
For every £1 invested into Foundations Furniture the social return on investment is £3.20.