Reports Database:
Gentoo Living Young Persons Supported Housing Service – STEPS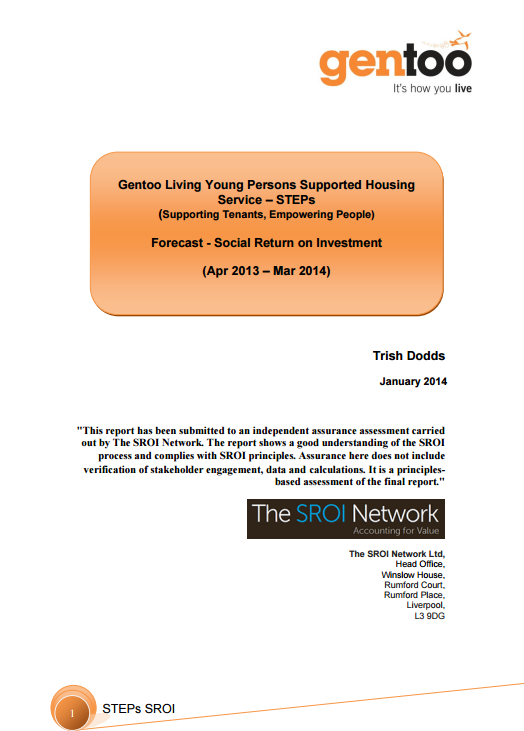 This report presents a forecast of the social return created by the STEPs (Supporting Tenants, Empowering People) service delivered by Gentoo Living. This service has been delivered by Gentoo, who was then known as Sunderland Housing Group since 2003.
STEP's is the only young persons supported housing service delivered within Gentoo Living where three different levels of services are provided. All three services are included in the analysis.