Reports Database:
Go Play Outcome and Evaluation Framework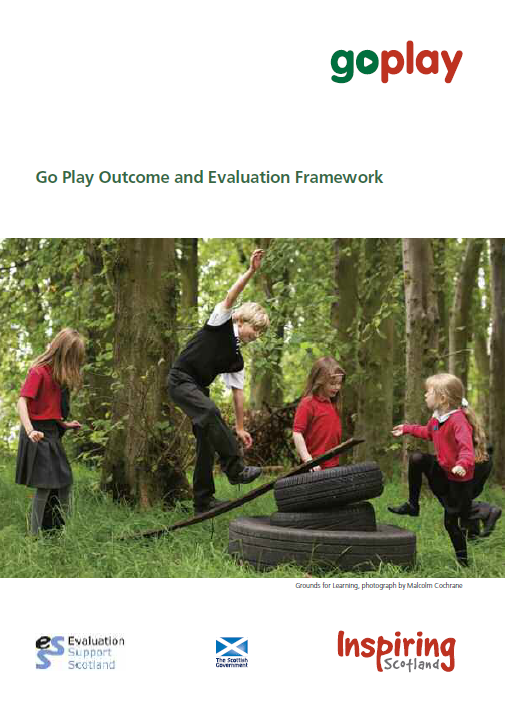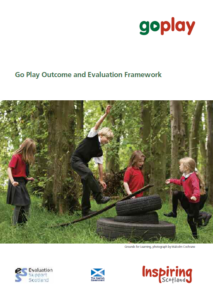 "The right of children to play is recognised in the United Nations Convention on the Rights of the Child as a fundamental part of their lives. It is seen as a basic part of their rights as human beings, and a fundamental building block towards developing the social skills to participate fully in all stages of later life. Play makes a tremendous contribution to children having a happy and healthy childhood. In turn this makes them much more likely to grow up into happy and healthy adults who can make the most of their lives. Not only does this enable people to use their talents and make positive choices about their lives, it also helps them make a significant contribution to society.
Inspiring Scotland has been delighted to deliver the Go Play programme in partnership with the Scottish Government. To date we have worked closely with the play sector through a portfolio of 27 ventures. We have applied our venture philanthropy principles to meet the Government's objectives for the programme, namely increasing the opportunities for children to play freely and working with the play sector to support its development. A key part of the work with the portfolio of play organisations which have been invested in has been the development of this pack.
It is vital that we gain a clear sense of what works and the outcomes achieved through support. This pack has been written with this very much in mind. It describes what the play sector does, how it makes a difference and how it links to local and national outcomes. It identifies ways that play organisations can realistically demonstrate their difference though use of evidence and, lastly, it begins to help us to identify some common ground to assess when play organisations can have the most impact.
The work has been developed through the portfolio and with input from experts in the play field. Whilst commissioned by the Scottish Government, both local and national government can use it to understand the case for play and the play sector. Funders can also use it to understand the case for play, the context for particular grant applications, and what can be done to evaluate play projects at a community level.
Within the Go Play programme, Inspiring Scotland will use the pack and the logic model to understand and report on the impact of the two-year programme. However, most importantly, the pack is for the play sector, to use as a framework for presenting and articulating why play is so important for children in Scotland."