Reports Database:
The Hard Road: National Economic & Social Impact Survey 2017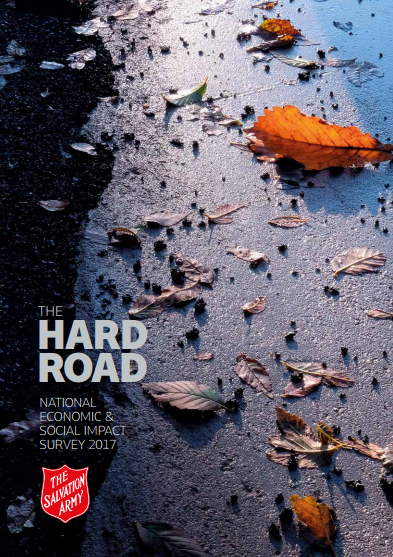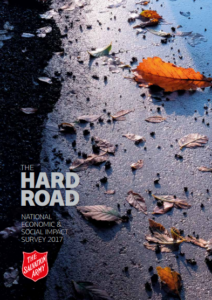 "The national Economic and Social Impact Survey (ESIS) 2017 is the sixth consecutive report by The Salvation Army exploring the challenges, barriers, and levels of disadvantage experienced by those who access our Emergency Relief (ER) services. It again confirms unacceptably persistent disadvantage and exclusion experienced by individuals and their families.
The Salvation Army operates an expansive network of Emergency Relief centres, social programs and employment services, and corps (churches) that respond to individuals and communities who experience hardship and disadvantage. As one of the largest providers of Emergency Relief services in Australia, The Salvation Army supports many Australians who struggle to maintain a basic standard of living for themselves and their families.
The Salvation Army raises more than $20 million each year to support Emergency Relief centres that deliver practical assistance to individuals and families facing hardships. In 2016, The Salvation Army supported more than 144,000 clients across Australia and delivered approximately 470,000 sessions of ER and case work support. This means that, on average, Emergency Relief services assist nearly 600 people and delivers more than 1,950 support sessions every day.
Data for this report was captured by an eight-part questionnaire that was distributed nationally to service users through 272 Salvation Army Emergency Relief and community support centres, and to randomly selected individuals who had received mail-out assistance in 2016. A total of 1,380 respondents completed the questionnaire during early February 2017."