Reports Database:
Healthwise Hull SROI Forecast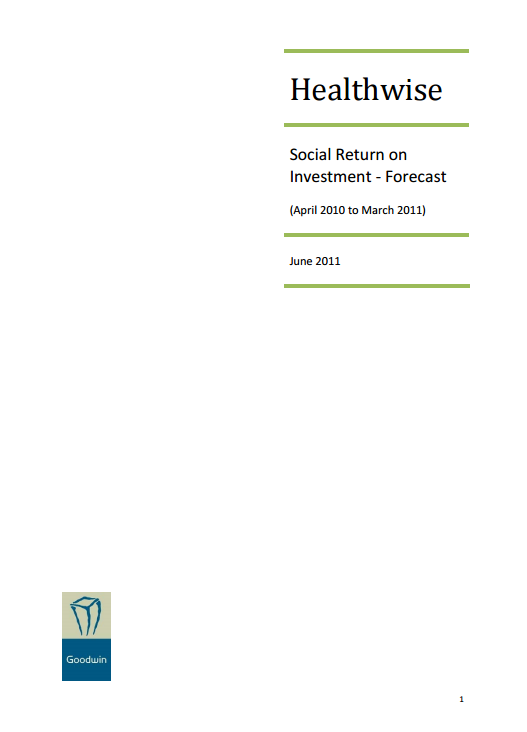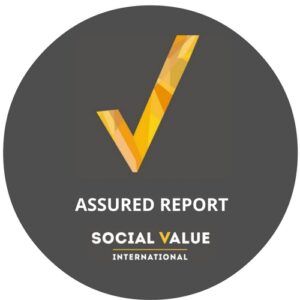 The Healthwise project, based at Goodwin Development Trust in Hull has requested a SROI forecast of its activity over a 12 month period, April 2010 to March 2011.
Healthwise aims to increase the knowledge, understanding, awareness and information about health issues for those people who attend courses which focus on leading healthier lifestyles. Participants undertake a basic level of training (Level 1 – Introduction to Health Issues) and at this point become known as Health Champions. They then have the opportunity to undertake Level 2 training (The Role of the Health Champion) and can choose to develop their skills as trainers by taking part in a Train the Trainers Course (CIEH – Level 3 Award in Training Skills and Practice) – all courses are free to the Health Champions, and travel and childcare is reimbursed for those taking part.
People who take part in the project also get 26 weeks of support from the Healthwise team, which can take the form of phone calls, e-mails and meetings, offering advice and guidance and further information about other training opportunities or relevant local events.
The project aims to encourage people to share the knowledge they have gained with friends and family, signposting people to support services within the city such as the Stop Smoking service, Action for Change, MIND, etc. Volunteering opportunities are provided for people who take part in the course, as well as the opportunity to work closely with the local Primary Care Trust (PCT) and become actively involved in decision-making processes and shaping service delivery across the city.