Reports Database:
Home Run Readers Social Return on Investment (SROI) Evaluation Report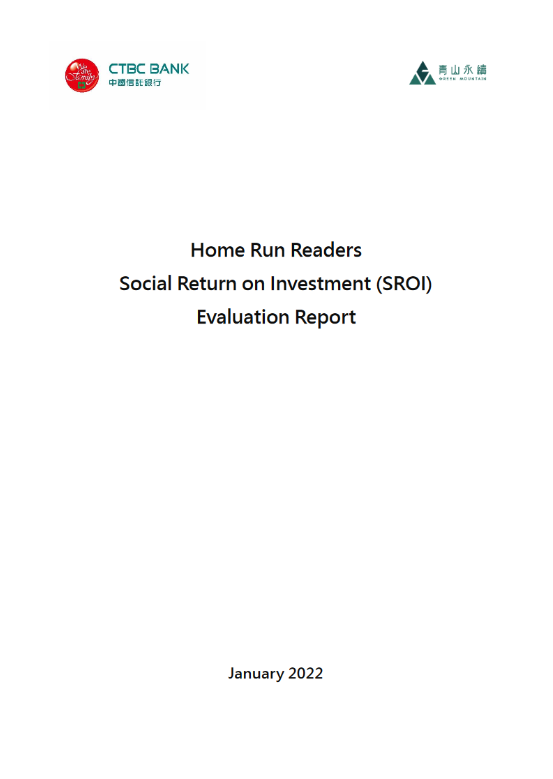 The CTBC and NLPI intend to encourage the public to read more and enjoy baseball. By organizing a variety of "Reading × Baseball"activities, it can help children cultivate their interest in reading and sports from an early age, and at the same time, parents and children are encouraged to read together. In the long run, through Home Run Readers, we will create a new model of the "Reading x Baseball" civil–military alliance, integrate sports and book resources, and expand cooperation among varied fields and influences. Such achievements will help not only improve the reading and sports atmosphere for all people,but also cultivate the next Taiwanese generation as happy and intelligent sports enthusiasts.
This report evaluates Home Run Readers activities held from 2016 to 2020 (a total of 5 years).