Reports Database:
Impact Tulsa 2016 Community Impact Report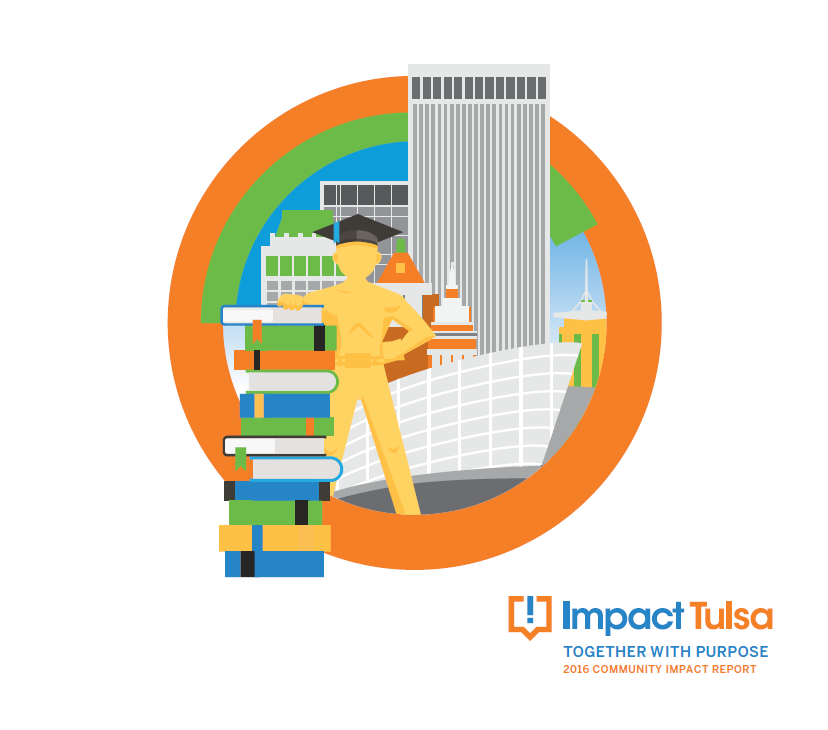 "Ensuring our kids develop the academic skills and intellectual curiosity they need to be successful adults is not solely the obligation
of schools. It is the biggest and most important responsibility of the entire community. Students and educators need support from
families, businesses, organizations, civic entities, and faith groups. Learning is a continuous process that spans a pipeline from early
childhood to postsecondary education. Working together to nurture success at every milestone gives our kids the skills they need
for the future and provides our community the foundation it needs to thrive.
Three years ago, the concept that "it takes a village" to educate our youth was the driving force behind ImpactTulsa, and it still is
today. Utilizing data to identify what works in the complex web of learning resources and employing collective impact to help align
partners on shared outcomes is at the heart of what we do. Along the way, we have discovered an incredible spirit of collaboration
among partners and a genuine desire to create an education system that embraces diversity, equity, innovation, and continuous
improvement."