Reports Database:
Istanbul Grand Airport (iGA) Social Investment Program SROI Analysis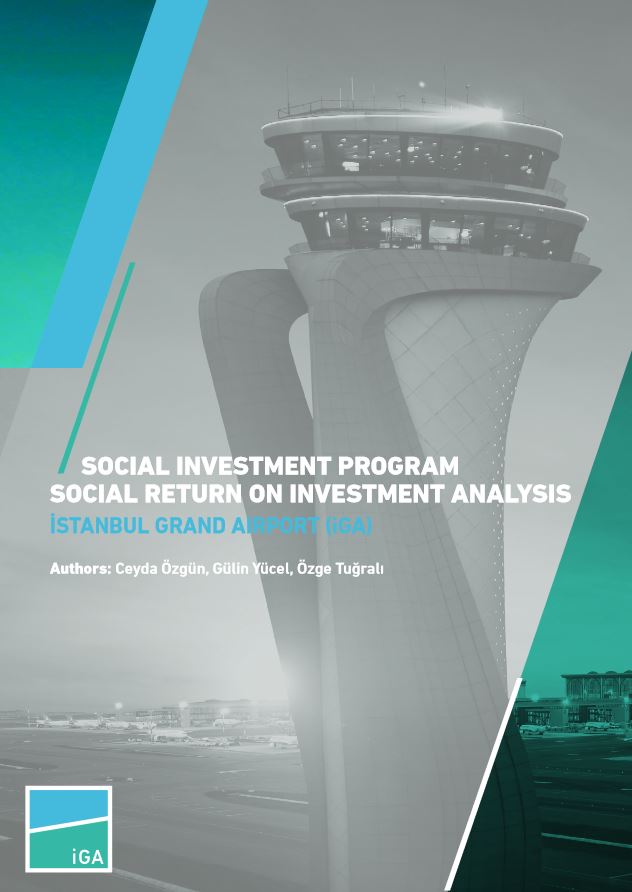 "iGA's Social Investment Program, aims to increase the livelihood of the nine adjacent neighbourhoods around Istanbul Airport through meaningful and reliable relationships, based on transparent, timely information supply and open dialogue. The Social Investment Program is carried out in two components; rapid impact projects aimed at meeting basic needs and capacity building, and long-term, tangible-output and income-generating projects through sustainable activities.
With the Social Investment Program, iGA's priorities are;
• Determining the socio-economic structure in the neighbourhood academically and impartially,
• Designing and executing projects in concrete, effective, egalitarian manner,
• Creating an uninterrupted, reliable and impartial communication channel with local people,
• Implementing original projects that set an example for other organisations,
• Ensuring effective stakeholder management and participation in order to strengthen ownership, responsibility-sharing and co-financing of the activities,
• Ensuring that activities comply with the IFC Performance Standards and the United Nations Sustainable Development Goals (SDGs) as well as with national requirements.
Within the scope of the program, iGA implemented 4 main activities and 1 sub activity of iGA Social Investment Program between 2017 and 2021.
The program's focus is under two pillars:
1- Regional development
2- Upcycling & Recycling
This report elaborates on the social change realised through projects implemented and stakeholder dialogue generated by use of SROI. iGA aims to contribute to the sustainable development of settlements around the airport. The Social Investment Program consists of different activities that are designed for different segments of the stakeholders. Local people are the main beneficiary of the Program and segmented further under two groups;
(1) Local women and (2) Local young people.

The analysis time period covers 2017 to 2021 since each activity started in different years."