Reports Database:
KPMG True Value Case Study Safaricom Limited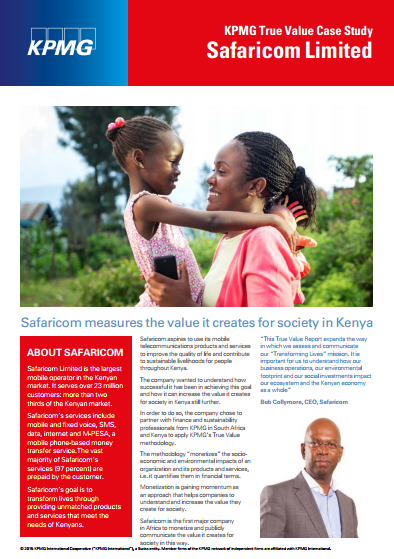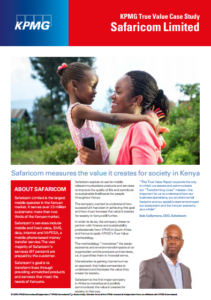 Safaricom aspires to use its mobile telecommunications products and services to improve the quality of life and contribute to sustainable livelihoods for people throughout Kenya.
The company wanted to understand how successful it has been in achieving this goal and how it can increase the value it creates for society in Kenya still further.
In order to do so, the company chose to partner with finance and sustainability professionals from KPMG in South Africa and Kenya to apply KPMG's True Value methodology.
The methodology "monetizes" the socioeconomic and environmental impacts of an organization and its products and services, i.e. it quantifies them in financial terms.