Reports Database:
Lawnmowers Independent Theatre Company SROI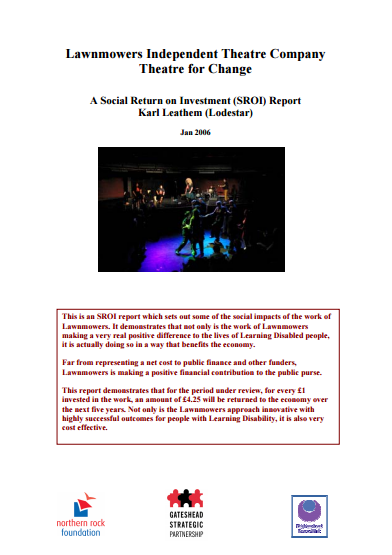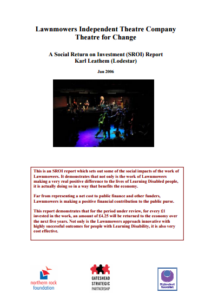 The company is based in Gateshead, Tyne & Wear and originally grew out of a Community Arts initiative. The project was founded in 1986 & in 2001 became an independent Charitable Company. For many years now the project has devised and led hundreds of workshops and has toured the country staging performances that have raised issues relating to the learning disabled community and very specifically aimed at learning disabled audiences. The aim of this activity has been to support people with LD and empower participants to effect social change.
In its lifetime the project has produced a series of media that tell its story and push forward the debate on government & community policy in regard to people with disability. This has included managing residencies, providing summer schools and a range of social activities for the target group including nightclubs for people with LD. In the year under study for this SROI analysis the project provided services to 153 different organisations.