Reports Database:
Measuring Up: The Social Value of Sponsorship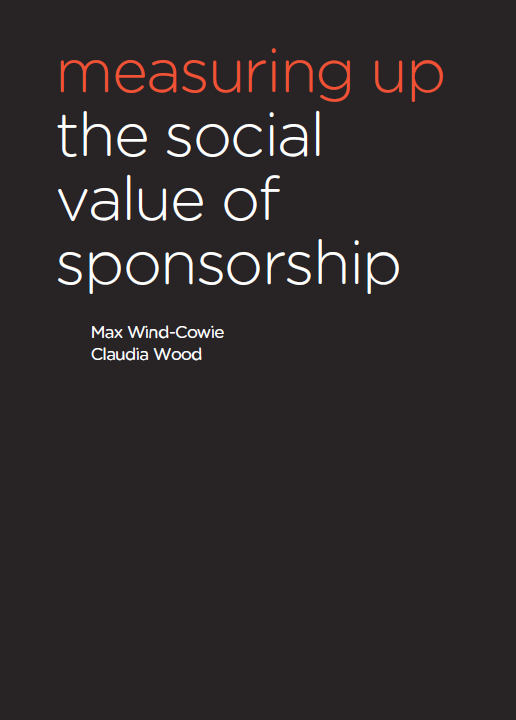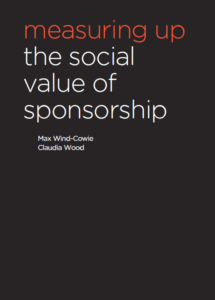 This report is the culmination of a year's partnership between Demos and Coca-Cola aimed at better understanding how businesses can measure the social value of their sponsorship activity.
In an era of increased pressure on business to demonstrate social responsibility, it is vital that the tools for robustly measuring and understanding their social impact are available. Good businesses can no longer afford quiet confidence about social impact – they must be able to analyse and report on it. But – as polling for Demos has shown2 – many corporate sponsors simply cannot do this. Almost two-thirds of corporate sponsors (59 per cent) do not measure their sponsorship activity through social value created, and a third (34 per cent) of these businesses acknowledge that they are unable to do so because no appropriate model exists for them to use. This gap has prompted Demos to develop a unique and original model of
sponsorship evaluation.
The new model to measure the social value of corporate sponsorship activity discussed in this report is the first of its kind – built specifically for ease of use and robust reporting of corporate sponsorship. Unlike traditional models for measuring social value, this new tool allows corporations to test the impact of their activities, funding and interventions in a time-specific
and cross-cutting way. It is specifically designed to complement and enhance more traditional methods of understanding the impact of sponsorship and commercial engagement such as 'reach' and 'opportunities to see'. It is clear, robust, straightforward and tailored to the needs of major brands and businesses.
This model will be piloted by Coca-Cola to evaluate its sponsorship of the London 2012 Olympic and Paralympic Games and to demonstrate how best to use and apply it to corporate sponsorship. This report uses examples from Coca-Cola's London 2012 activity to illustrate the theory and practice behind the new model.
Demos (www.demos.co.uk) 2012