Reports Database:
Mennonite New Life Centres MNLCT Impact Report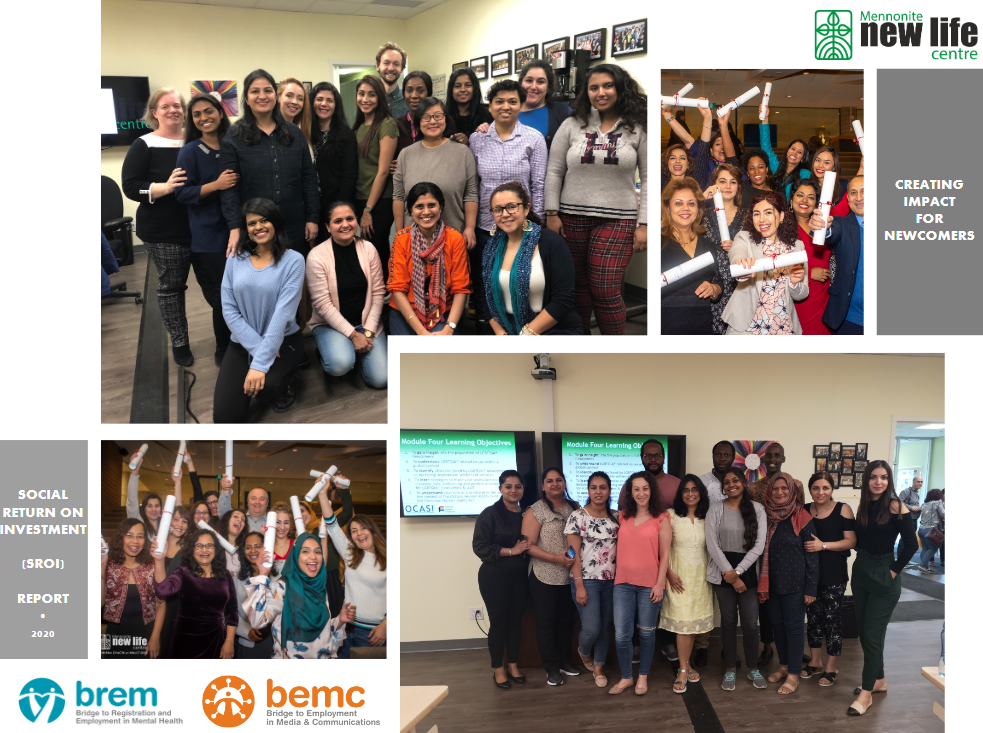 "Mennonite New Life Centre (MNLCT) is a community-based settlement agency based in Toronto, Canada that provides a wide-range of programs and services to help newcomers settle in Canada.
This report is as assessment of the two bridging programs offered by the MNLCT – namely Bridge to Employment in Media & Communications (BEMC) and Bridge to Registration and Employment in Mental Health (BREM).
The bridging programs are funded by government agencies. The Impact Report takes an account of the value creation process and measures a social return generated for its intended beneficiaries i.e. the program participants.
The analysis revealed a social return on investment generated in the range of $2 to $10 for the BREM program participants and $1 to $5 for BEMC program participants."