Reports Database:
OVO Foundation – A Forecast Social Return on Investment Analysis on the Impact of Project Jua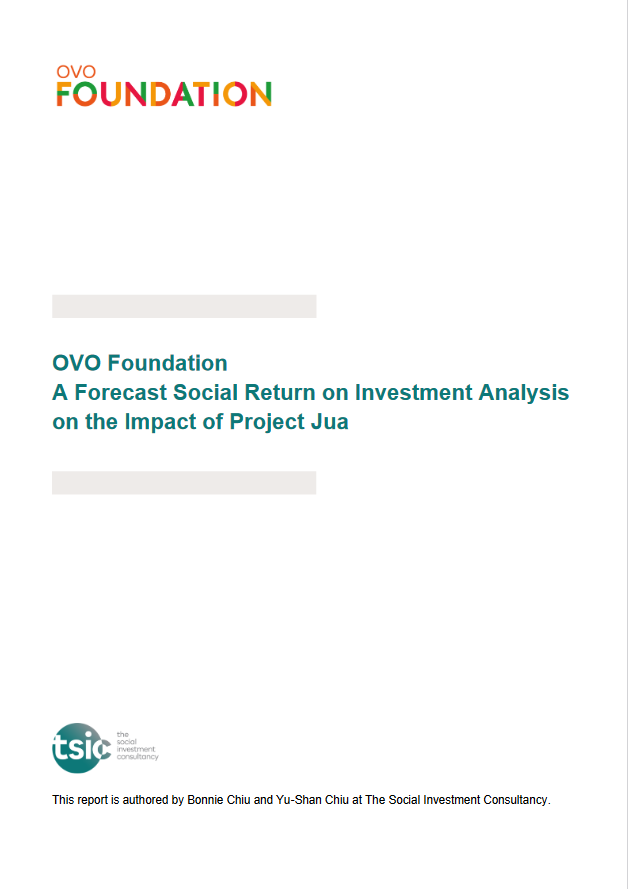 Delivered by Energy4Impact, Project Jua aims to improve the health and education of residents in rural Kenya by designing, supplying, installing and maintaining sustainable solar solutions across 300 schools and health clinics in five least developed counties in Kenya, i.e., Turkana, Kilifi, Taita-Taveta, Kwale and Kilifi. Project Jua, in its current form, is a scale up of a pilot conducted between August 2017 and April 2018, that involved solar panel installation of 20 institutions (16 schools and 4 clinics) in Turkana and Kilifi counties in Kenya.
This report summarises the results of an independent forecast of the social return on investment (SROI) of Project Jua, a programme funded by OVO Foundation and delivered by Energy4Impact. It is analysed that the SROI of Project Jua is in a range of GBP 11.99 to GBP 16.01. This study was conducted between March and June 2021.