Reports Database:
Pack-IT SROI analysis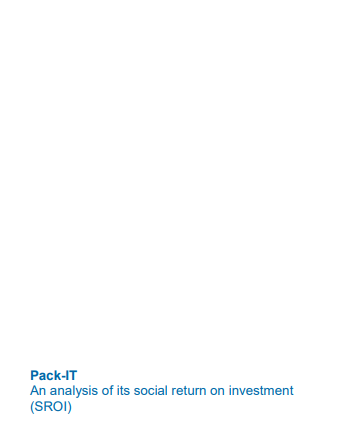 Based in Cardiff, Pack-IT is a social firm that provides mailing, storage and distribution, and on-line fulfilment services to a variety of customers. Approximately half of the company's employees have a severe learning disability. Moreover, the company tends to take on those who are especially disadvantaged and who have the greatest difficulty obtaining and sustaining employment.
This SROI analysis of Pack-IT, commissioned by Social Firms UK, focuses on the incremental social value created by the company by employing people with disabilities, over and above what would be expected if all of its employees were non-disabled. The returns are calculated annually due to the nature of social firms, in that their 'output' is the ongoing employment of people with disabilities. Therefore, no benefits are projected forward.