Reports Database:
Public Social Partnerships Employability Pilot Registers of Scotland and Haven Products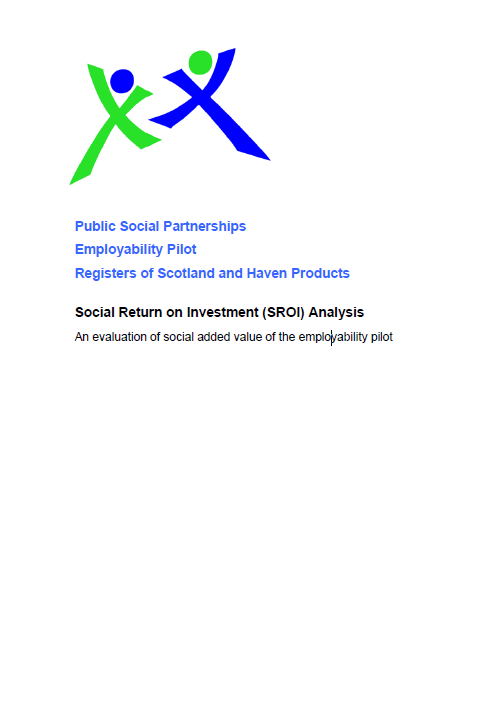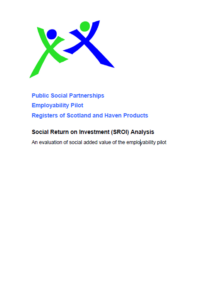 "This report is an evaluation of the social return generated by the employability pilot collaboration between Registers of Scotland and Haven Products as part of the Scottish Government funded Public Social Partnerships Project.
This pilot aims to expand an existing employability scheme for people with disabilities, who are trained by Haven Products, to create a 'complementary workforce'. Registers of Scotland is the first Government agency to participate in this scheme and benefit from the additional skills of the new employees.
The analysis in this report was carried out using Social Return on Investment which tells the story of the change affected by our activities, told from the perspective of our stakeholders. SROI places a monetary value on outcomes, so that they can be added up and compared with the investment made."
PricewaterhouseCooper, Forth Sector Development