Reports Database:
Safer Internet Day 2016 – Impact Report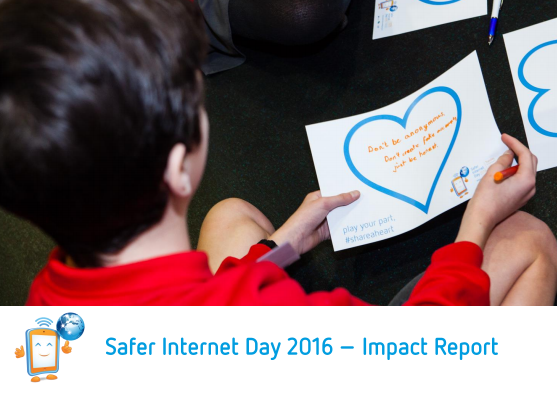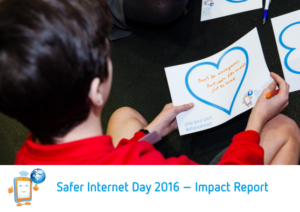 "On Safer Internet Day, the UK Safer Internet Centre launched the Creating a Better Internet for All report, a study of children's experiences of online empowerment and online hate.
The study found that overwhelmingly young people want the internet to be a positive and inclusive place that respects people's differences and they see their peers helping to create this.
An estimated 2.1 million young people have done something online to show support to a certain group in the last year.
The report captured the views and experiences of over 1,500 young people who shared what they had done to promote kindness online.
But despite that positive experience, 4 in 5 teens witnessed online hate.
The research found that more than four in five (82%) 13-18 year olds said they witnessed online hate, having seen or heard offensive, mean or threatening behaviour targeted at or about someone based on their race, religion, disability, gender, sexual orientation or transgender identity."