Reports Database:
Salva Vita Foundation – A Social Return on Investment Analysis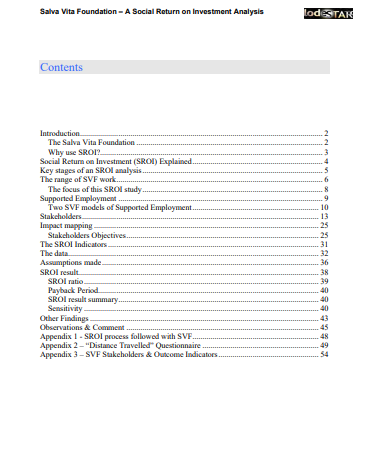 The Salva Vita Foundation was established in 1993 with the mission of contributing to the creation of social equality for people with intellectual disabilities and building a diverse and inclusive society. The aim is to assist people with intellectual disabilities in leading independent lives, primarily with the aid of the Supported Employment (SE) services and in the Work Experience programme.
The Work Experience programme, designed and launched by Salva Vita in 1996, is a complex preparatory programme for the employment of young people with intellectual disabilities attending special secondary schools. In the framework of the programme, students work at various regular workplaces once a week as part of the curriculum, besides schoolwork.
The Supported Employment service is a special employment service that promotes the employment of people with disabilities and provides long-term assistance to both the clients with disabilities and the employer for successful employment. More detailed information on the SE programme is provided in later sections.