Reports Database:
Social Impact Report of Grapevine Dreams Project (Manicaland and Bulawayo Zimbabwe)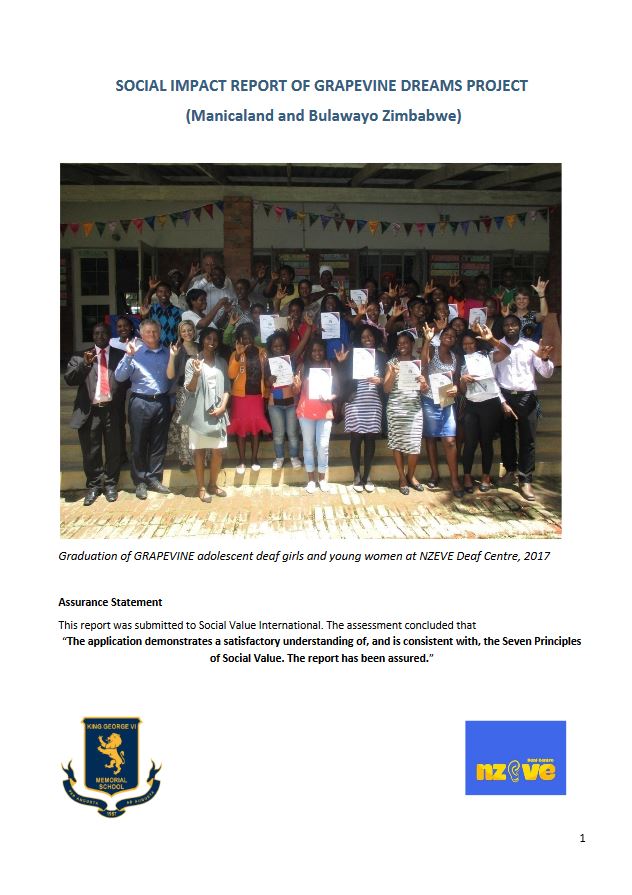 GRAPEVINE aims to reach out to the girls through two-week camps in which information sharing, life skills and confidence building activities are shared using approaches more accessible to visual learners. With skills gained and new connections made, girls will be able to create a network among themselves and other girls in their various communities; equipped to spread accurate HIV and life skills information like a grapevine.
This report and analysis are based on the results from a 26-month project in which 179 adolescent deaf girls and young women (ADGYW), took part in training in HIV and health; Business skills; Personal Development; sewing and dressmaking skills; hairdressing; baking and independent living. Families were involved –parents extended family members and spouses in meetings and on graduation day. 60 adolescent deaf boys and young men (ADBYM) took part in similar activities for a shorter time, with the aim to share information on health and HIV and to foster more respect for women.