Reports Database:
Social Return on Investment Report of Dandelion Character Class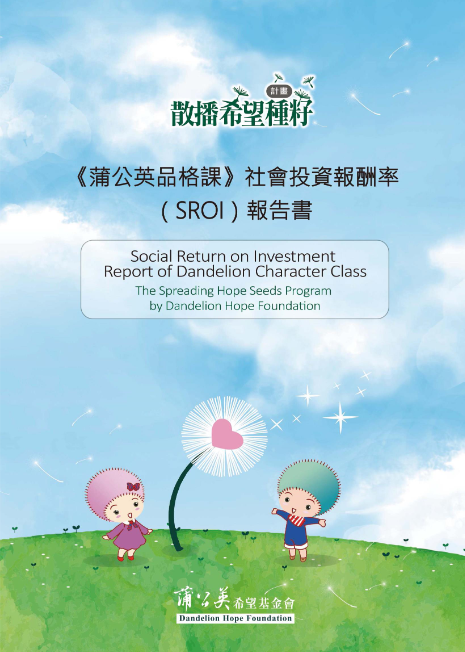 Dandelion Character Class helps disadvantaged students in the Agape Care Association's Sanxia Class and Yingge Class by offering the Dandelion Character Class every other week. Through storytelling and DIY courses, students are brought into the story and put themselves in others' shoes, which brings out character education to help students grow in life.
The purpose of Dandelion Hope Foundation's release of this report is to evaluate project results, document and thank relevant participants for their past efforts, to thank supporters, donators, and strategic partners. We will provide the valuable opinions found in this report to the board of directors and project managers for reference, so as to optimize future management strategies and maximize the value of resources.