Reports Database:
SROI Analysis of the Greenlink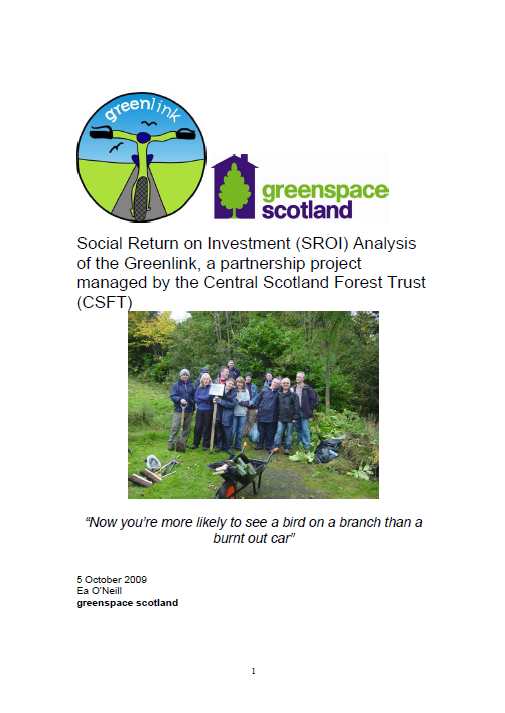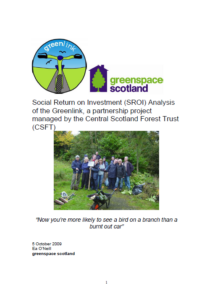 This SROI analysis is one of two "pathfinder projects" undertaken by greenspace scotland In order to further develop a SROI programme for the greenspace sector. greenspace scotland is a national charity working with a wide range of national and local partners to improve the quality of life of people living and working in urban Scotland through the planning, development and sustainable management of greenspaces.
The Greenlink is a 7 km cycle path creating a direct route from Strathclyde Country Park to Motherwell Town Centre. The Greenlink project is the result of a 3 year partnership between North Lanarkshire Council, CSFT, Scottish Enterprise Lanarkshire, Scottish Natural Heritage, Fresh Futures and Forestry Commission Scotland.
The project is managed by CSFT on behalf of the Greenlink Steering Group. The first year of the project saw the creation of the lit tarmac cycle way and some adjourning walk ways were upgraded. There is ongoing programme of woodland management, conservation and community events and activity taking place as part of the project, developed in partnership with the communities along the route; Daisy Park, Forgewood and Orbiston.