Reports Database:
Subliminal Directions Social Return on Investment Report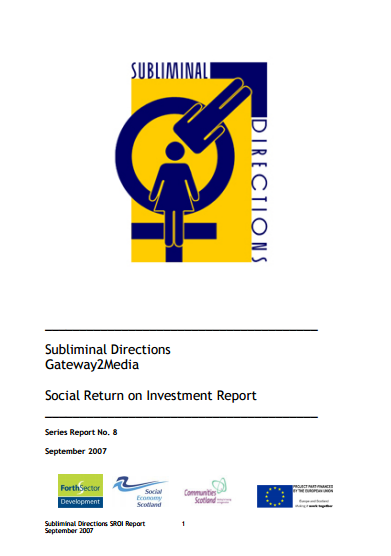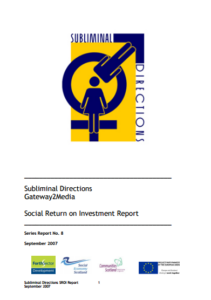 Gateway2Media is one of the programmes developed by Subliminal Directions, a social enterprise which specialises in multimedia work with young people in their community who are at risk of offending or involvement in anti-social behaviour or drugs, or who would not otherwise have the chance to get involved in this type of activity.
The course was commissioned by Lochgelly High School's Special Educational Needs Unit. It presents an analysis of the value created by the investment in this course for 8 young people attending the unit who were at risk of joining the NEET group, i.e. young people not in education, employment or training.
The Gateway2Media course aimed to provide a new opportunity for the participants, to enhance their skills, but mainly to support their motivation and personal development. All participants were in S3 at school.