Reports Database:
Switch on Atauro Impact Assessment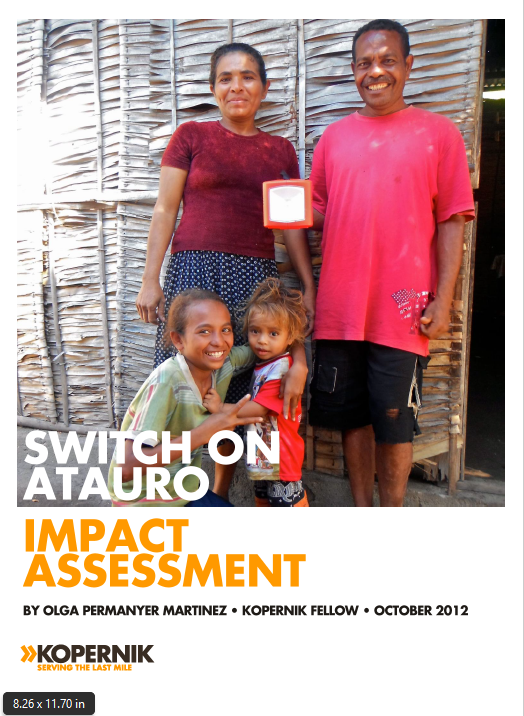 "Kopernik connected 200 d.light S250 solar lanterns with families in Biqueli village on Atauro Island, Timor Leste, in partnership with Move Forward (MF), a local NGO. Three out of four sub-villages in Biqueli have no access to electricity. These off-grid communities rely on kerosene lamps, flashlights, and candles at night. In the sub-village where electricity is available, access is limited to six hours per day and blackouts are frequent.
Kopernik first brought solar lights to Atauro in 2011, working with a local partner Roman Luan. The second solar light project on the island was in response to strong demand for more of this technology.
MF distributed 200 units of the d.light in July 2012. Demand exceeded supply, so the village leaders compiled a list of interested customers and prioritised families who had no access to electricity or solar lighting. The lights were sold at the same subsidised price as the first solar light project in 2011 and all customers paid in a single transaction."