Reports Database:
Teachers Communities SROI Evaluation Report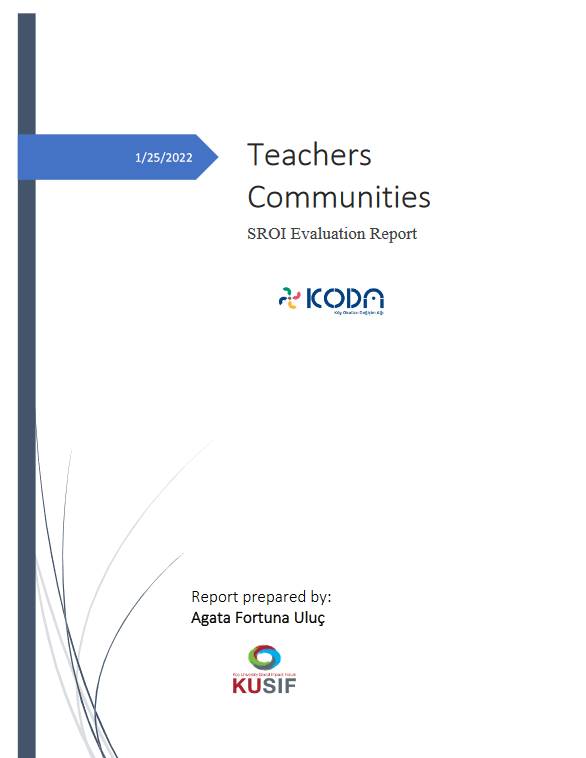 The report presents the first "Social Return on Investment" evaluation analysis of the "Teachers Communities" (tr. "Öğretmen Toplulukları") programme implemented by KODA (Köy Okulları Değişim Ağı – Rural Schools Change Network) in Harran and Diyarbakir in 2019/2020 school year. As it is the first evaluation analysis, the main aim was to develop the framework for future systematic data collection. The findings of the analysis will be used for internal management purposes.
The analysis was conducted according to the SROI methodology – Social Value Principles and related standards. The analysis resulted in calculating the ratio of the social value created per amount of investment as 2,75.