Reports Database:
The economic and social return of Action for Children's Family Intervention Project, Northamptonshire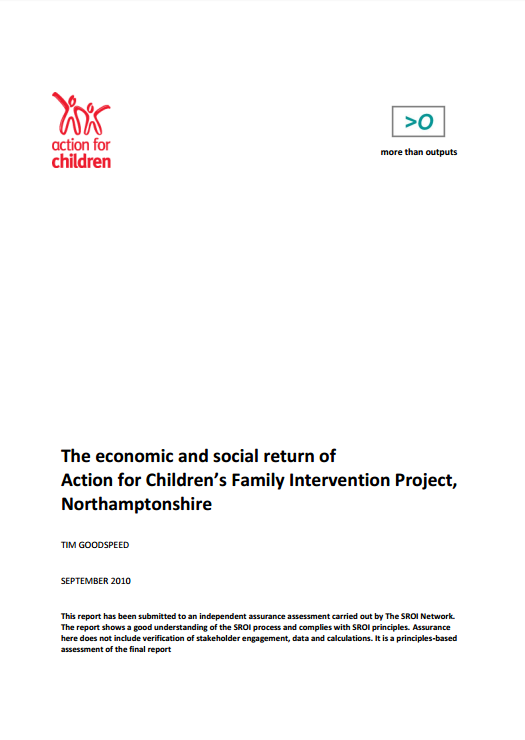 Family Intervention Projects (FIP's) provide intensive, targeted support to vulnerable families. They were initially developed as part of the Governments Respect programme to focus on families involved in persistent anti-social behaviour (ASB) and who are at risk of losing their home as a result.
The ASB FIP's have been proven to be a very successful approach to working with families with entrench ASB behaviour and the YCAP and Housing Challenge expanded the FIP model of working to help tackle youth crime and families with complex multiple issues.
The aim of FIP's is to identify and address any unmet needs within the family in order to reduce offending/ASB and improve outcomes for the family. Through assertive working methods combined with the possibility of sanctions, the FIP helps families to address their behaviour and the problems that underpin them. Accredited parenting programmes are delivered and additional services are brought in and co-ordinated around the family.
FIP project workers work with families in their own home on an outreach basis or with families that are put into dispersed properties using a Family Intervention Tenancy. Outreach families receive up to 9 hours of support and families in dispersed accommodation receive 14 hours of support per week.