Reports Database:
The Social Return on Investment Report of The 11th Power of Love Platform by Taishin Charity Foundation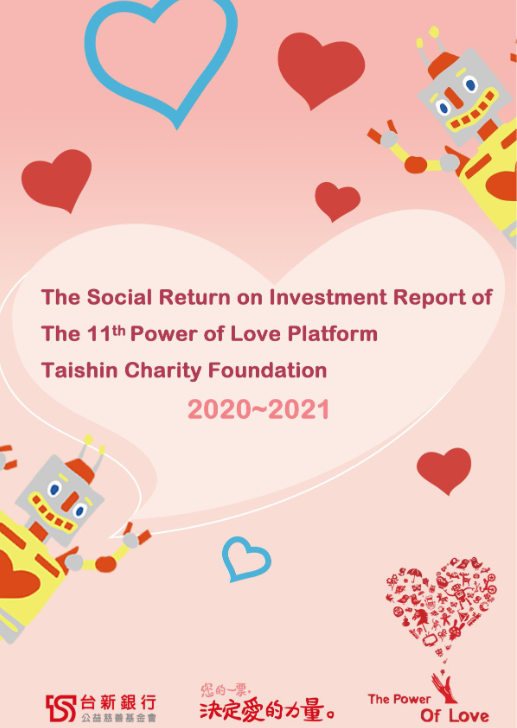 Since its establishment in 2010, Taishin Charity Foundation (TCF) has aimed to support small and medium sized charitable organizations. In order to achieve that goal, TCF launched Taiwan's first large-scale online charity event, called "The Power of Love Platform" (PLP). First, charitable organizations are invited to submit project proposals to the event website. The public then vote online for the organizations they believe contribute the largest positive impact. Finally, after voting is concluded, funds are distributed based on the allocation of votes. This event not only allows small and medium charitable organizations to receive much-needed funding, but it also provides publicity to participating organizations.
This report adopts the SROI methodology to evaluate the social value of the 11th PLP from October 1st, 2020 to November 30th, 2021, including a series of activities related to the PLP after the first-round review, online voting competition, and project execution.