Reports Database:
The Social Value of a Community-based Health Project: Healthy Living Wessex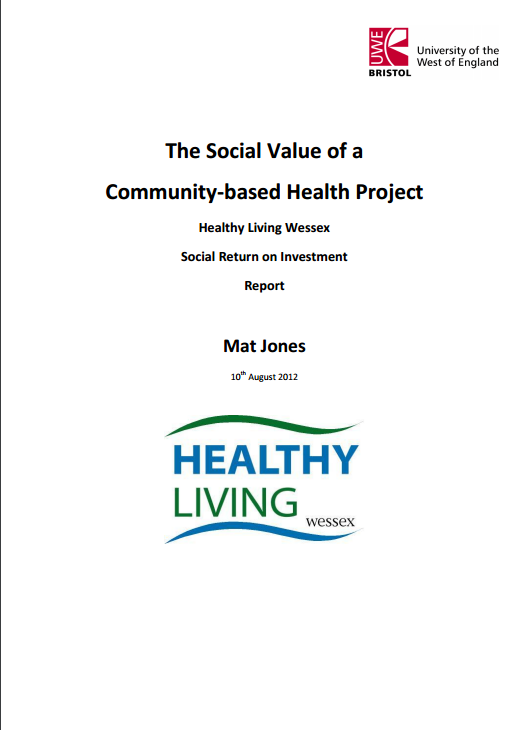 Healthy Living Wessex (HLW) is a social enterprise with established expertise in the provision of high quality and community focused services in Dorset. The focus of this evaluation study was on two HLW services delivered as part of Big Lottery funded Activate Your Life project between September 2008 and October 2010. These are:
Lifestyle mentoring service
Family Weight Management service
Both activities work with clients who have weight management difficulties and are likely to be overweight or obese. The services offer group and one-to-one tailored interventions to help people put their lifestyle goals into manageable action-focused steps.