Reports Database:
The Wise Group Cadder Environmental Improvement Project Social Return on Investment Report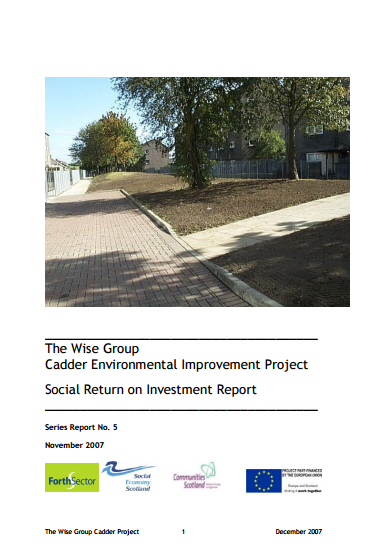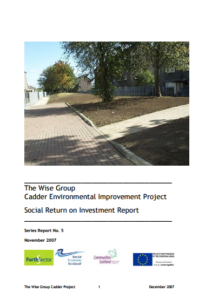 The Wise Group is one of the UK's largest providers of employment and training opportunities for unemployed people. It works across a range of sectors, and runs programmes in a variety of occupational areas, and uses different models in working with its client groups.
This report presents an analysis of the social added value delivered through the funding investment in one of the Wise Group's projects in their community regeneration programme, in Cadder, Glasgow.