Reports Database:
Together Building A Better Tomorrow For Our Community – A Social Return On Investment Study Of NBCU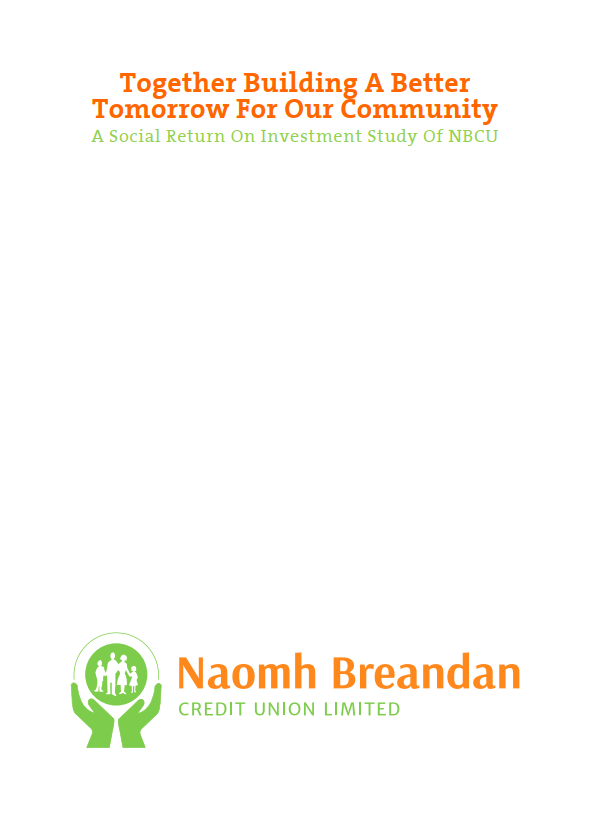 Naomh Breandáin Credit Union (NBCU) Limited is a community credit union in Loughrea, County Galway. It is a financial cooperative owned and controlled by its members. NBCU was set up in 1966; a time when Ireland was experiencing a deep recession and unemployment was high. Most local people were unable to gain credit from banks and many of them were forced into using moneylenders charging unacceptably high rates of interest. It was intended that by providing affordable credit facilities to these people, their standard of living would be improved and the local community would be enriched. The credit union today has more than 14,000 members and assets of €64 million 2, but its mission remains unchanged.
This is a SROI evaluation of NBCU, covering the period 1 October 2020 – 30 September 2021, which is its most recent full financial year. This study describes and measures all the notable changes brought about by the organisation over that period, and values these using monetary equivalents wherever possible.