Reports Database:
Turner Contemporary: Art Inspiring Change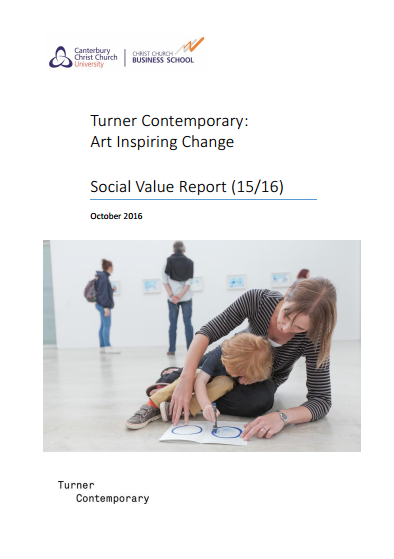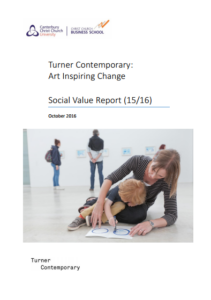 "This study focuses on the social value1 created by Turner Contemporary. The research and analysis was undertaken by the COaST research group at Canterbury Christ Church University on behalf of Turner Contemporary. The methods used are based upon SROI (Social Return on Investment) principles, and set out to measure social value created relative to the value of the resources invested. Data was collected using a range of methods including interviews with key personnel and outside stakeholders, focus groups, workshops, observation, surveys and desk research.
The report analyses and calculates the social value created by Turner Contemporary during the gallery's April 2015–March 2016 financial year. The report is intended to be used in the gallery's strategic planning by helping the organisation understand where its activities achieve the most social value in relation to its investments, and to manage future return in its business planning. It will also be used as an advocacy document to report to stakeholders, and to support applications for sponsorship, resources and funding.
This report contains technical terms that may have specific meanings in the context of this study. Definitions can be found in the glossary at the back of the report."