Reports Database:
Valuing First Aid Education: Social Return on Investment Report on the value of first aid education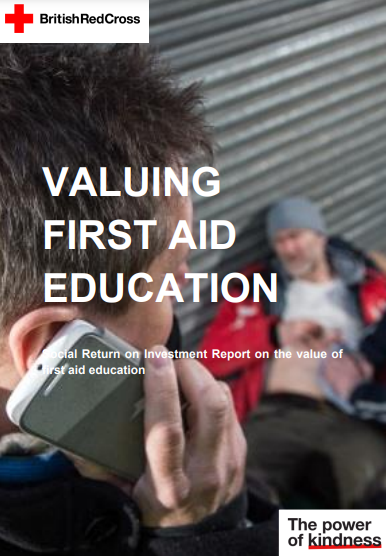 The British Red Cross currently provides first aid education through a range of formats and resources, including face-to-face first aid courses, web-based content and mobile apps. The Adult Crisis Education team is a subset of the face-to-face delivery format. This focused education offer is targeted at learners who are likely to be in a position to help those with an increased risk of experiencing a crisis. This evaluation uses the SROI framework and principles to measure and account for the social value generated by all the activities of the Adult Crisis Education team at the British Red Cross. It aims to inform discussions about improving the service by:
> facilitating dialogue with key stakeholders and creating a line of communication between those experiencing change and those designing and managing the service;
> generating a rich and nuanced understanding of how change occurs and how social value could be maximised;
> demonstrating the contribution of all stakeholders in achieving our aims and objectives; and
> ensuring strategic decisions about use of resources take all stakeholder views into account.
This SROI is an evaluative study, which means that it was conducted retrospectively and based on outcomes for stakeholders that had occurred already. The study covers the period from 1st January 2017 to 31st December 2017. This will be referred to as the SROI period throughout the report.