Reports Database:
Women Make Music Evalution 2011-2016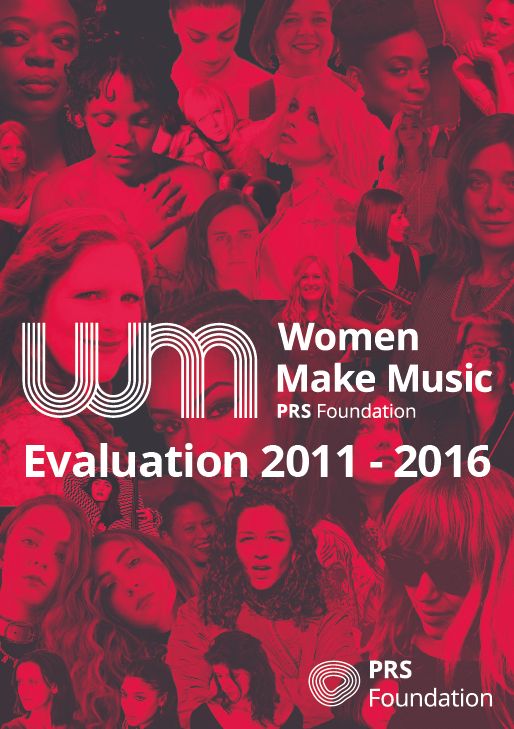 "Women Make Music is a PRS Foundation initiative launched in 2011 in response to the low representation of professional female songwriters and composers in the UK. In 2011, only 13% of PRS for Music members were women and 16% of applications for commissions received by PRS Foundation featured female composers and songwriters.
Women Make Music grants are available to any female music creator, with a professional track record of 18 months or more, whose project fits with PRS Foundation's aims to enable talented music creators of any background to realise their potential. Women Make Music grants have supported a range of activities that help female artists to develop their careers including tours, recordings, commissions, residencies, promotion and marketing, new collaborations and childcare.
Women Make Music aims to:
Raise awareness of the gender gap amongst songwriters and composers
Encourage more female music creators to come forward for funding
Increase the profile of women who are creating new music in the UK and support role models for future generations."