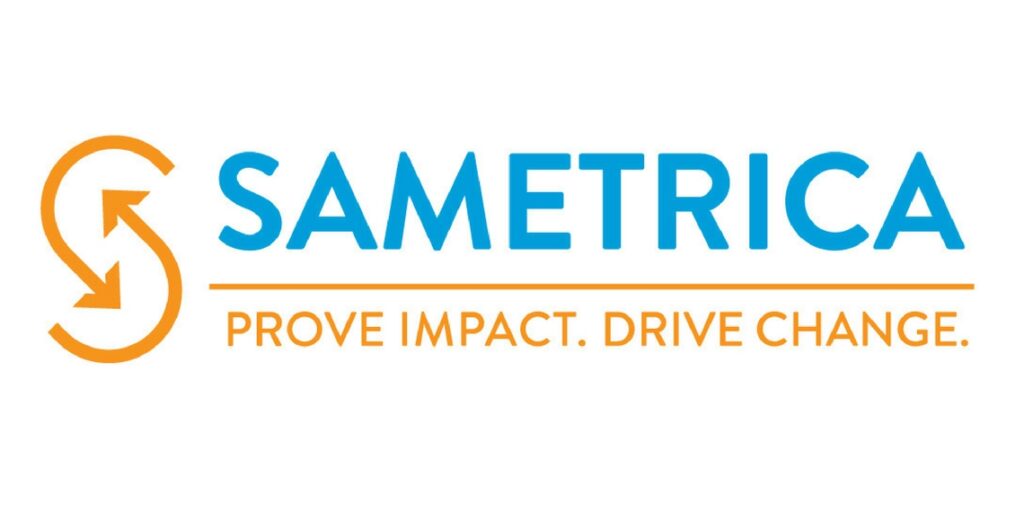 Posted 11th August 2017
SAMETRICA (Incorporated as Social Asset Measurements Inc.) and Social Value International announce the renewal of SAMETRICA's software compliance certification from Social Value International. SAMETRICA is a Software-as-a-Service platform founded in 2011 that enables enterprises to demonstrate the value of their social spend. Based out of Toronto, Canada, SAMETRICA meets the needs of large-scale clients, working with public sector clients including at all levels.  
SAMETRICA was the first to complete compliance testing of its product with Social Value International (formerly The SROI Network) in 2013. This third party compliance testing ensures that SAMETRICA enables a user to capture the information required to complete a Social Value analysis in line with the framework for accounting for value (Value Map) which is used to facilitate the application of the Principles of Social Value.
The accreditation process seeks to assess whether or not software demonstrates a satisfactory understanding of, and is consistent with, the Principles of Social Value. Software is reviewed by Social Value UK on behalf of Social Value International and must demonstrate compliance with the Social Value Software assessment criteria in order to be certified. The Social Value Software assessment criteria document can be downloaded from the website here and a full list of software can be found here.
Press Contacts
Social Value UK

Christina Berry-Moorcroft, Membership and Communications Coordinator, Social Value UK
E: [email protected]                       T: 0151 703 9229
Social Value UK is the national network for anyone interested in social value and social impact. We work with our members to increase the accounting, measuring and maximising of social value from the perspective of those affected by an organisation's activities, through our Social Value Principles. We believe in a world where a broader definition of value will change decision making and ultimately decrease inequality and environmental degradation. To achieve our mission, Social Value UK provides training and assurance services, as well as hosting regular meetings and events, creating new tools and resources, and running campaigns. Through supporting and working with our members, and as a National Member Network of Social Value International, we are creating an international movement for change.