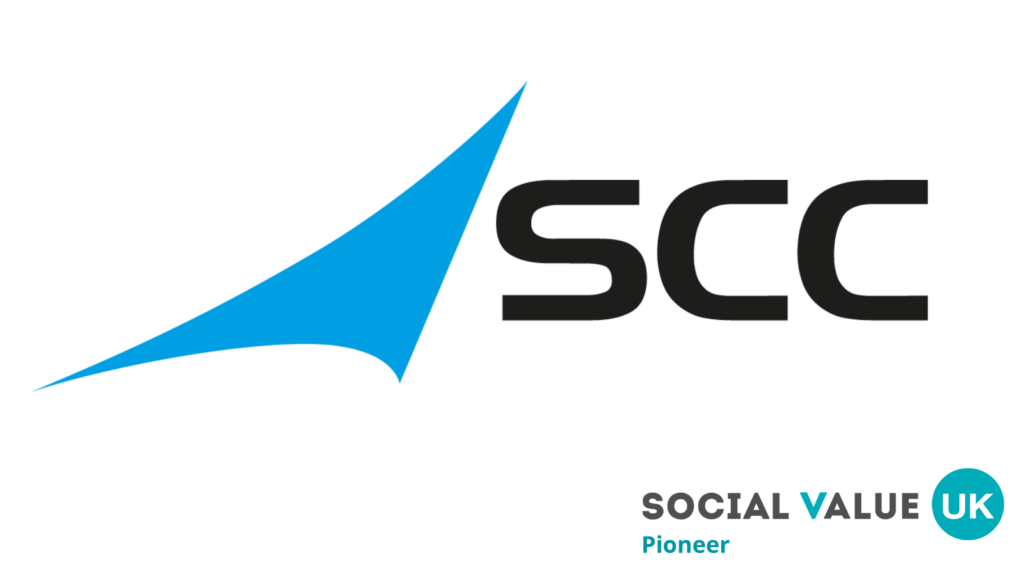 Posted 13th May 2022
Social Value UK is proud to announce SCC as a Social Value Pioneer! Ahead of their joining, Social Value UK spoke to them about their social value journey so far.
SCC is Europe's biggest privately-owned IT services firm and has direct presence across five countries.
Working with a range of public and private sector customers, SCC helps optimise their IT infrastructure to reduce costs and increase their agility and efficiency.
Why do you think social value is important? In your organisation, your industry or in wider society?
One of SCC's core principles is responsibility. We are committed to embedding responsible business practices, such as improving wellbeing, promoting equality and reducing our environmental impact, into our operations.
As social value is being incorporated into many organisations' procurement processes, we believe our membership demonstrates our commitment to developing our social value proposition.
What are your plans for your SVUK membership?
We're looking forward to networking with other members and utilising the resources available to us so we can continually improve how we deliver and record social value.
"SCC is delighted to become a Pioneer member of Social Value UK. We are looking forward to working with other members to enhance our knowledge, share best practice and continue embedding social value into our business."
For more info please contact Charlene Maddison, Social Value Manager, via [email protected]
Posted 13th May 2022