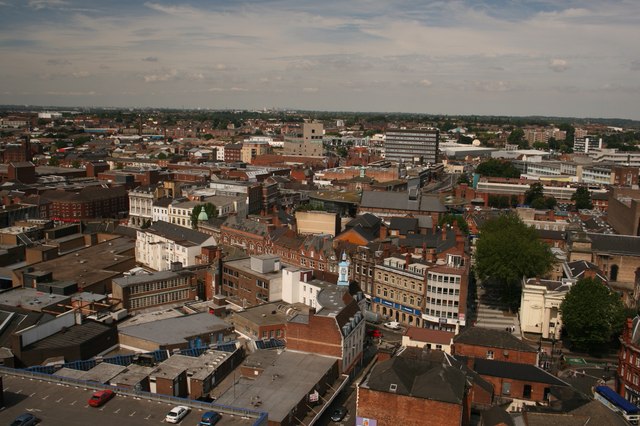 Posted 17th July 2019

All members of Social Value UK are welcome and encouraged to contribute to our blog in whatever way possible. Today's blog comes from our member Adam Knight-Markiegi,Research Director at M·E·L Research
Social value is central to all our work at M·E·L Research. We're a social research and evaluation agency, working with public-facing organisations to understand what they're doing well so they can achieve more and better services to the public.
Our history goes back over 30 years, starting out in environmental consultancy. Today, we've evolved to become a much wider social research and evaluation agency, covering local government, housing, health and wellbeing. You can trace social value throughout our work.
A clear example is our SROI evaluation of a social prescribing programme in Walsall.
SROI in Walsall
Making Connections Walsall has been set up by the local council to address loneliness and social isolation among older people in Walsall. Charities have been funded to connect lonely and isolated people with befrienders and activities across the district. It's estimated that 20% of visits to GPs are for non-medical issues, so it's easy to see the health efficiencies that can be gained through social prescribing.
The evaluation is showing changes at a client level. The programme is meeting its own objectives, with indicators on loneliness, depression and wellbeing all improving for most clients. These clients have told us about the friends they've made and that they've been brought back to life. House-bound clients have been able to see beyond their four walls, through the eyes of befrienders.
An unexpected positive outcome has been the number of clients supported through the programme who have returned as volunteer befrienders. They're giving something back into the service they benefited from, now able to support others. This peer support is a real gain for the programme, providing a "lifeline" to people trapped in their homes.
But the programme has highlighted the high level of need for these services. One local worker told us about the huge number of older people who are lonely and socially isolated in Walsall. Perhaps because of this, another worker spoke about making her centre more older people-friendly, so a lasting outcome from the programme.
Our interim findings are boosting the evidence to support future funding and helping to shape the services as they continue. SROI is therefore supporting investment in more social good.
Healthy homes
Other work we've done also supports social value. For example, we evaluated the British Gas Energy Trust Healthy Homes fund. 43 charities received a share of £11 million to demonstrate a positive health impact for low-income and vulnerable households. Our process and impact evaluation showed clearly how programme objectives had been met, for example with almost 46,000 given energy efficiency advice.
But we also showed wider impact, particularly around worries and anxiety, as you can see from these quotes:
"I would like to extend my sincere thanks […] for the help and support you have given me in securing the fitting and costs of my new boiler. It has meant so much to me to be able to not worry about providing heating to my home, alleviating a huge worry."
"[They have] helped me tremendously with my financial situation and this has given me peace-of-mind."
"My home feels warm and comfortable and is now mould free. I feel happier in myself and able to walk further and enjoy life more."
In the housing sector, all our work supports social value. From collecting customer satisfaction to consulting with residents about private rented licensing schemes, our research aims to improve neighbourhoods and services for tenants and residents. Many of these tenants can't simply up sticks and leave, so shining the spotlight on landlords helps to improve services and boost social return.
An SROI future?
It would be great to carry out an SROI evaluation for every project and programme we encounter. But we know customers don't always want that, while others say they can't afford it. However, there are other ways to quantify the difference public-facing services make, using social value principles, which is fundamental to understanding the value they offer and helping them deliver more social value.
In the end, we want to help our customers deliver great services to their residents and the wider community. The new friends and company made among older people in Walsall, vulnerable people being warm and healthy in their homes, and tenants not worrying about homes in disrepair are all tangible outcomes. Let them blossom even more brightly!
Adam Knight-Markiegi is Research Director at M·E·L Research