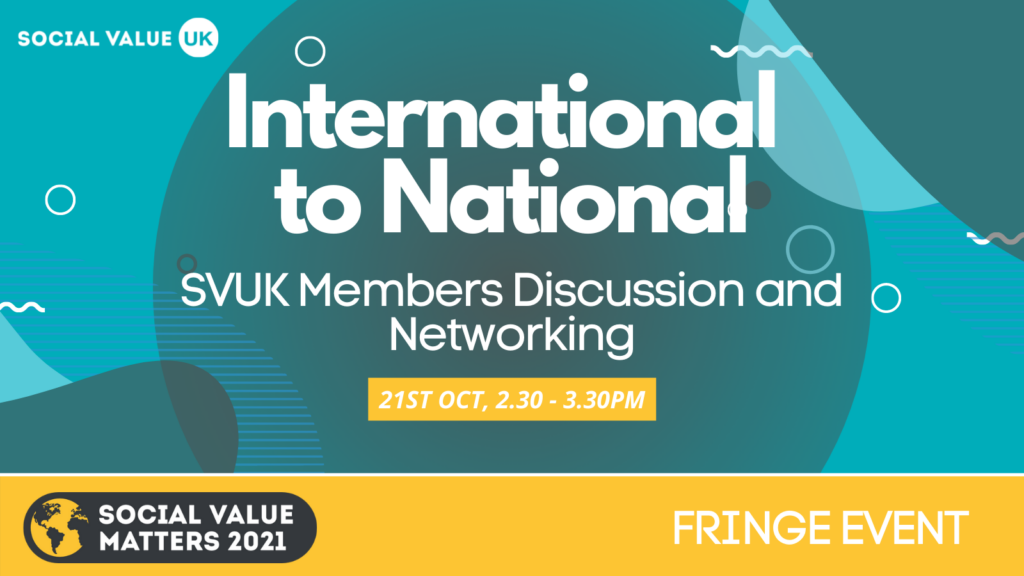 Posted 11th October 2021
On October 21st we are running a fringe event of the international #SocialValueMatters 2021 conference!
It is a great chance for SVUK Members who are attending the SVI Conference to come together and discuss key learnings, and topics from the conference. We will also have the opportunity to discuss how these international developments in social value and impact management translate into the UK national context, and our members' individual and organisational practice.
The session will be 1 hour long, and members will have the opportunity to share their thoughts, debate with other members, and network.
The session will be facilitated by members of the SVUK team so this is also an opportunity to meet and chat with your membership team!
The content of this webinar is obviously most useful if you have also attended the Social Value Matters conference. Use code SVUKMB to claim your member discount!
We look forward to seeing many of you there!
The Social Value UK Team