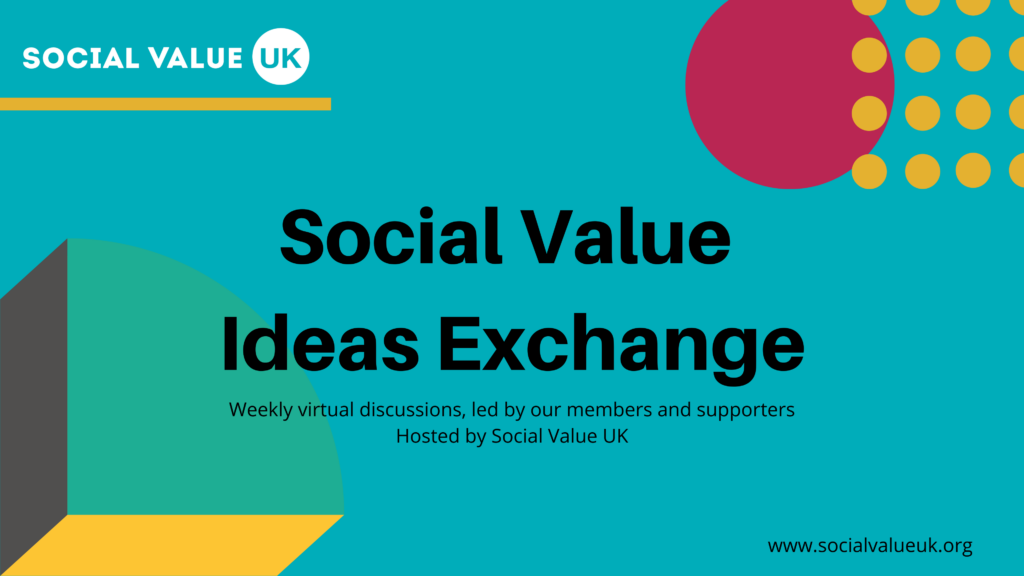 Posted 19th March 2020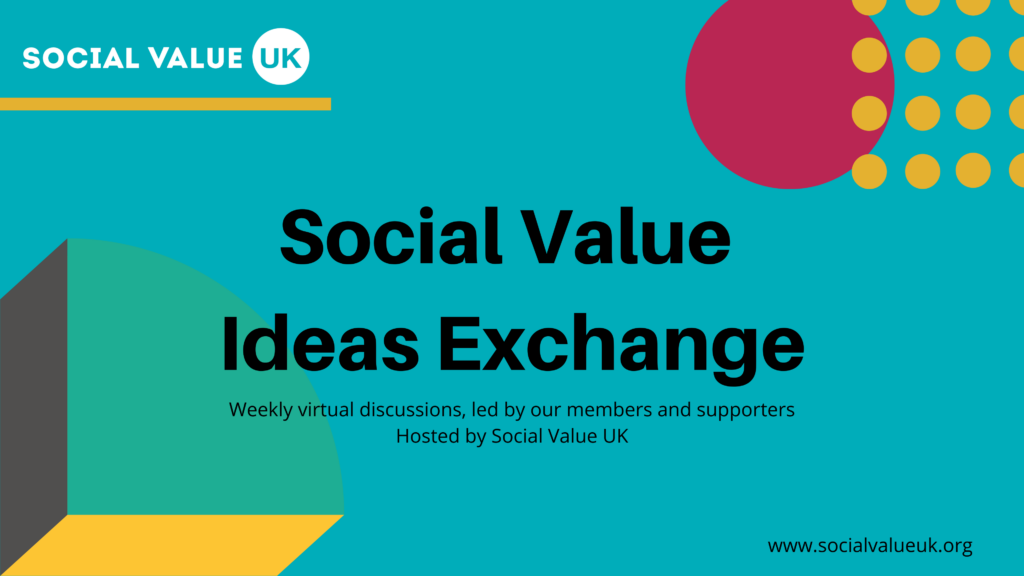 First of all, we hope you, your colleagues, friends and families are all healthy and well.
As many events, networking opportunities, and social gatherings are being cancelled due to the ongoing developments surrounding COVID-19 and the increasing need to follow social distancing and self-isolation guidance, Social Value UK is exploring other ways in which we can engage with, and support, our members and subscribers. As a result, we will be running a series of free weekly webinars and virtual roundtables entitled the Social Value Ideas Exchange to provide some interaction and thought-provoking discussion with others in the social value sector
This series will be entirely free for members and non-members, and all are encouraged to sign up for our first of the series, beginning this Friday 20th March at 11 am to discuss the on-going content for this series. Please come along with ideas of what you would like us to cover during these discussions, and we will work to pull together an exciting and participant lead series over these coming weeks and months.
These will take place via Zoom and simply require an internet connection, webcam and microphone.
Sign up for the discussion on Friday 20th March here.
Social Value UK encourages you to take care of yourself physically and mentally during this difficult time.
Thank you,
Social Value UK