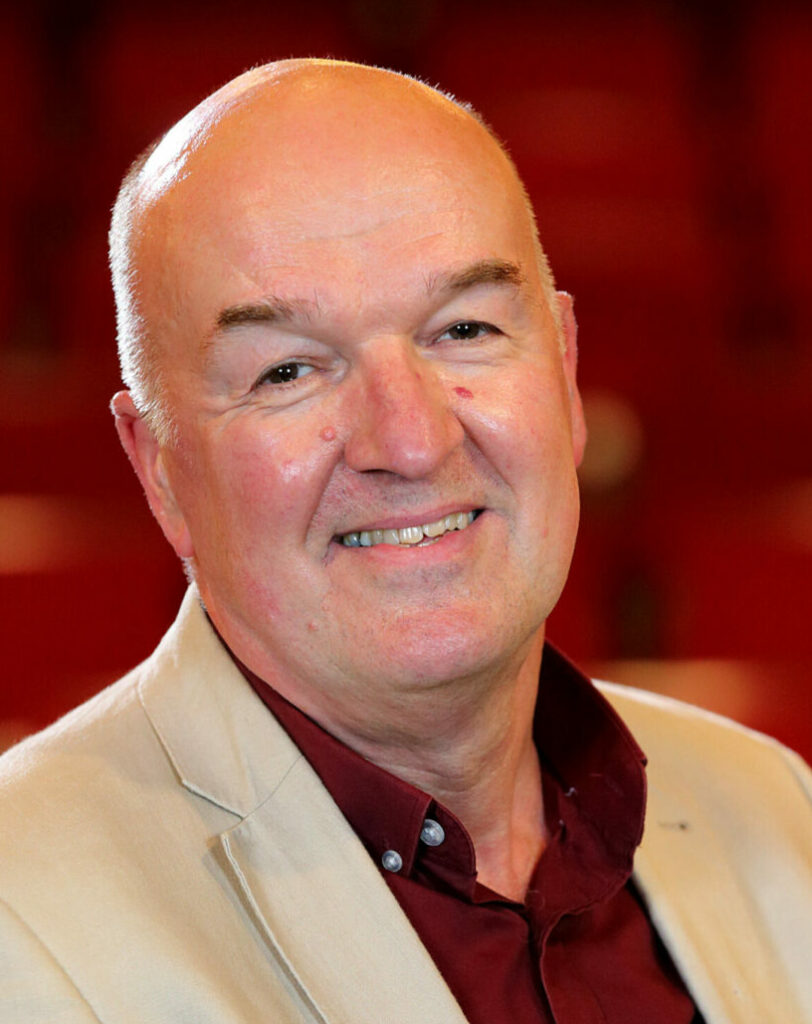 Posted 13th September 2023
Long-standing member Jeremy Wyatt has been appointed SVUK Board Scotland Representative.
Social Value UK believes strongly in promoting our movement across the four-nations and is delighted to announce this new appointment.
SVUK CEO Isabelle Parasram OBE said: "With the Scottish Government embedding social value requirements in more areas of procurement and planning, for example offshore wind farms, it is imperative we have a Scottish voice on our board. Jeremy is a long-standing, experienced member, whose knowledge of the social value landscape will provide immeasurable benefit as we look to expand and enhance our influence across the UK. I know he will expect results and it is up to us to provide them." 
Read our Q&A with Jeremy to learn more about his social value journey and ambitions.
…
How long have you been a member of Social Value UK and why did you initially join?
I've been a member for 12 years or maybe more. I joined because I'm passionate about giving a voice to people who are all too often excluded from decision making. The Social Return on Investment (SROI) framework provides a tool to do that. And Social Value UK (and International) mission to change the way the world accounts for value is one I support wholeheartedly.
What has been your experience of SVUK so far?
Given I've been involved since it was the SROI Network and there's been a lot happening since then, I guess mixed is the inevitable answer. But the thing that doesn't change is that whenever I meet fellow members, in the UK and further afield, I always feel at home – with open and passionate colleagues. 
What would you say is the biggest issue affecting the social value movement in the UK?
There are a lot of people who talk about social value, but they often mean different things. So, I think our biggest challenge is to keep focussed on the eight principles and ensure we base all our work and decision-making on them. 
What would you say is the biggest issue affecting Scotland? Would you say the country is in a good position when it comes to advancing social value practice?
SVUK and its predecessor was actually registered in Scotland when it was set up. So there was a strong thread of Scottish engagement in SROI and social value at the start. Unfortunately, there was probably a bit of over promising back then and the brand lost some credibility. But despite that, there is considerable commitment to many of the principles across Scotland. Not least in the Scottish Government's commitment to a wellbeing economy. So the opportunity is to link SVUK with the growing movement on the ground across Scotland.
What more needs to be done in Scotland to advance the promotion of good social value practice?
I think the key starting point needs to be identifying and celebrating the good practice and use of the principles that is already happening – whether folk are conscious of it or not. 
What skills do you bring to the SVUK board, do you have particular industry/sector knowledge that you see being a benefit to our movement?
I've been leading evaluation and appraisal consultancy work for over thirty years, considering both economic and social impacts. So, I bring a research background I guess. I've also served on many boards and chaired the SVUK National Advisory Council for over a decade. That may mean I can bring effective skills in operating as a board member. 
Tell us more about your employment background.
I currently do two main jobs. Some of the time I continue to deliver consultancy services to third and public sector organisations. The rest of the time I head up a mid-scale producing and presenting theatre – The Gaiety, in Ayr. 
Can you give an example of best social value practice you have seen?
I'm always impressed by projects that put the people who they affect most in the driving seat. It's close to home, but there's some great work some colleagues of mine have done that started with knocking on doors and chatting with folk about what they wanted for their area. The results have so far produced a raft of artwork, a play and a newly published author.  
Wellbeing is at the heart of social value, so when you are not at work, how do you unwind? Tell us about your hobbies and interests.
I garden, cycle and just go down the beach, which is a few meters from my front door. 
Can you tell us something in Gàidhlig?
Le dùrachdan  
What did you say? 
With best wishes!
Picture of Jeremy Wyattt used with permission of AMD Studios Ltd